Manuel Dureuil wants people to rethink what they think they know about sharks.

For example: those massive great white sharks that have shaped the public image of sharks since the days of Jaws, and which take up a disorientate amount of the real estate during the Discovery Channel's annual Shark Week each summer? They're hardly representative of sharks in general.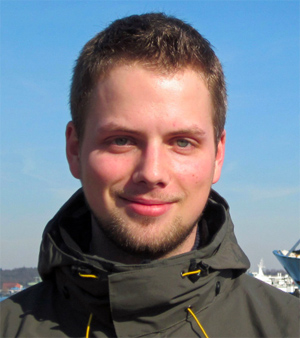 "A lot of people are not aware that a typical shark would be around a metre in length, as an adult," says Dureuil, a PhD candidate in Dal's Department of Biology. "It's not really something you need to be afraid of. And it's a lot of those sharks that are in deep trouble."

Research by Dureuil's supervisor, Boris Worm, has helped illuminate the threats that sharks face due to both target fishery and bycatch (accidental capture). But it's also helped illustrate just how much we don't know about shark populations. The blue shark, as one example, is one of the most commonly sighted sharks off Nova Scotia's waters. Official population assessments suggest that blue sharks are close to their unfished population size — both unexpected and unlikely, given their status as the most heavily fished shark in the Atlantic Ocean.

"It's a good example that shows you how uncertain these assessments are and how we need further research," says Dureuil.

A research-focused collaboration

That's why Dureuil, together with Mason Goulden, co-founded ShARCC: Sharks of the Atlantic Research and Conservation Centre, which developed out of an initiative established by members of the Worm Lab at Dalhousie and WWF Canada. It's the first research-focused shark NGO in Canada.

"Our overarching goal is preventing species extinction," says Dureuil, who serves as ShARCC's president. "We are not there to prohibit all shark fishing; our focus is determining what works, in a real-world setting, so we ensure that shark species and also their related skates and rays don't go extinct."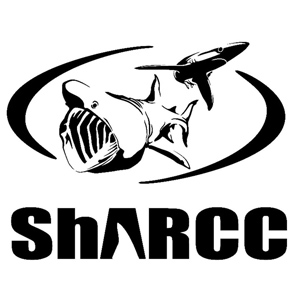 The research-focus of ShARCC distinguishes it from other conservation-focused NGOs: the organization's members look to use their own scholarly research to close gaps in understanding about shark populations and apply this to its advocacy and conservation efforts.

Its members, to date, are all volunteers, and its board is full of individuals with Dal connections. Its other co-founder, treasurer Mason Goulden, is a Schulich Law grad, as is finance director Kaleigh Henry, while research associate Kristi Burnett has a Marine Biology degree from the university. And its scientific advisors and associates include Dr. Worm, Ocean Tracking Network Executive Director Fred Whoriskey and University Veterinarian Chris Harvey-Clark.

"There's only so many places you can really study sharks in the world, and Dalhousie is one of the absolute best places," says Dureuil, whose PhD research focuses on expanding population information for "data-poor" shark species. "It's a perfect fit for me."

Making an impact

Though ShARCC is a relatively new organization — founded just two years ago — it has a lot of projects underway, including ones studying Europe's marine protected areas and shark fishing in the Cabo Verde Islands off the coast of West Africa.

In Atlantic Canada, one of ShARCC's target species is the blue shark, working through the Dal-led Ocean Tracking Network to better understand the species status and ecology. Nova Scotia often sees juvenile female blue sharks, between one and four years old. If these individuals are killed off before reaching sexual maturity it could be catastrophic for blue shark populations that span the North Atlantic.

The hope is that better data can help better inform efforts to protect shark species at risk, given that sharks belong to the most threatened wildlife on Earth.

"I think sharks represent everything that humans can do to this planet," says Dureuil. "Something that has been so evolutionarily successful — around for 400 million years as a group — and we can basically bring them to the edge of extinction in a few decades."
Learn more: ShARCC website