Wednesday's inaugural edition of the Dalhousie Legacy Awards, celebrating faculty and staff achievement, featured new awards recognizing outstanding research across the university.
The President's Excellence Research Awards were created to expand the scope of recognition for the research achievements of Dalhousie faculty members at different stages of their careers. The award for Emerging Investigators recognizes early-career researchers (within seven years of their first academic appointment), while the award for Impact celebrates researchers at any career stage who are having substantial, current impact in their field. 
Here are the bios of the first recipients of these new awards:

President's Research Excellence Award - Research Impact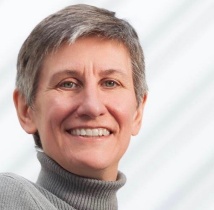 Jocelyn Downie (Law)
Prof. Jocelyn Downie is a professor and acting associate dean of graduate studies in the Schulich School of Law, with a joint appointment in Medicine. Nationally recognized as a leading Canadian scholar, her research is at the intersection of health-care ethics, law and policy, with particular interest in end-of-life and women's health. Her research in medical aid in dying, end-of-life and legal/judicial ethics have brought well-earned recognition and five prestigious awards, including a Dalhousie University Research Fellowship. These topics are controversial and polarizing by nature, and her capacity to speak to them eloquently yet firmly has garnered much deserved respect. Her name is ubiquitous in the field across a variety of disciplines and audiences and her work is known nationally and internationally. Her scholarship, creativity and outstanding accomplishments are generating real-world change.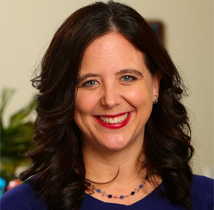 Christine Chambers (Pediatrics)
Dr. Christine Chambers is a clinical psychologist and professor in the Department of Pediatrics, with cross-appointments in Psychology & Neuroscience, Anesthesia, Pain Management & Perioperative Medicine, Nursing and Psychiatry. Her research, based in the Centre for Pediatric Pain Research (IWK Health Centre), examines developmental, psychological, and social influences on children's pain, with a focus on family factors in pediatric pain and using social media to mobilize evidence-based information about children's pain to parents. She has been identified as one of the top 10 most productive women clinical psychology professors in Canada and has achieved internationally recognition. With an outstanding track record as a scientist, her research has made major, innovative and impactful contributions both in the field and, by harnessing social media, in the public realm.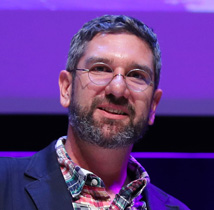 Howard Ramos (Sociology & Social Anthropology)
Dr. Howard Ramos is known on campus and beyond as an outstanding scholar and sociologist, possessing a broad range of research interests and a commitment to the knowledge transformation and mobilization necessary to effect real world impact. Specifically, his research on equity, immigration and settlement, Indigeneity and political resistance have contributed to greater understandings of equity, particularly at Canadian universities. Beyond such stellar accomplishments, his reach extends to the public realm through numerous media contributions, including media interview and the frequent authoring of op-eds and magazine articles for regional and national audiences. Whether with peers or the general public, he is not afraid to engage in the conversations society needs.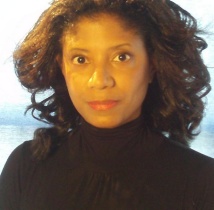 Ingrid Waldron (Nursing)
Ingrid Waldron has built capacity for Indigenous and African Nova Scotian communities in several ways while raising awareness provincially and nationally through multiple modes, with reach in academic and government organizations as well as pubic communities. The implementation of the first water testing projects in African Nova Scotian communities, her policy work with the Nova Scotia Health Authority, and the 2016 collaboration with Shelburne community members, resulting in the closure of their landfill, are impressive and impactful achievements, to name but a few. Recently, Waldron launched There's Something in the Water, an important and well-received book that exposes environmental injustice practiced by the Government of Nova Scotia against marginalized communities.
President's Research Excellence Award - Emerging Investigator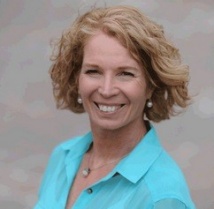 Marsha Campbell-Yeo (Nursing)
Dr. Marsha Campbell-Yeo is a certified neonatal nurse practitioner, associate professor (cross-appointed to Pediatrics, Psychology & Neuroscience), and a clinician scientist at the IWK Heath Centre. She has been recognized globally for her transformative contributions to the field of parental engagement in neonatal care and effectiveness of maternally-led interventions to improve outcomes in vulnerable newborns. Her research program, Mechanisms, Outcomes and Mobilization of Maternal-led interventions in Newborn Care (MOM-LINC), aims to improve the way infant health-care delivery by enhancing maternal and family contribution as active participants in their child's care. An expert in her field, calibre of her funding success, productivity, achievements and contributions are exceptional.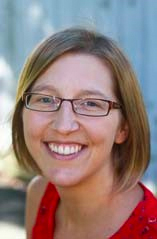 Robin Urquhart (Surgery)
Dr. Robin Urquhart is professor in the Department of Surgery with cross-appointments in the Department of Community Health and Epidemiology and Division of Medical Education. She is also a senior scientist with the Beatrice Hunter Cancer Research Institute and an affiliate scientist at the Nova Scotia Health Authority. Her research interests relate to understanding and optimizing the movement of evidence-based innovations into clinical practice for persons diagnosed with cancer as well as the interface between evidence-based medicine and policy. She has developed an impressive, well-funded and highly regarded research program in health services research and implementation science, particularly related to cancer and palliative care. Her substantial research contributions at the institutional, provincial, national and international levels clearly demonstrate her outstanding leadership.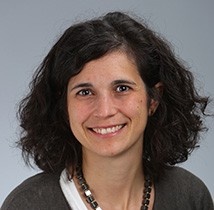 Natalie Rosen (Psychology & Neuroscience)
Dr. Natalie Rosen is an associate professor in the Department of Psychology & Neuroscience and holds a cross-appointment in Psychiatry and Obstetrics & Gynecology. Her research interests involve genital and pelvic pain in women, which leads to disruptions in all aspects of sexual functioning. She is also interested in sexual problems during pregnancy and postpartum, and is especially interested in how aspects of the romantic relationship interact with and affect these conditions. Her work is interdisciplinary and her goal is to inform the development of better treatment options for affected women and couples. Her research profile and productivity are outstanding, and she is known as an internationally rising star in her field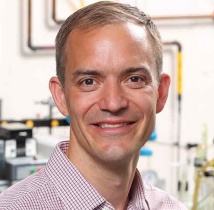 Alex Quinn (Psyhiology and Biophysics)
Dr. Alex Quinn is an assistant professor in the Department of Physiology and Biophysics, cross-appointed to the School of Biomedical Engineering. His research focuses on the intrinsic regulation of cardiac function and the effects of mechano-electric interactions on heart rhythm. The goals of his research program are to: define organ-, tissue-, cell-, and subcellular-level mechanisms responsible for (patho-) physiological responses; discover their relevance for heart rhythm in health and disease; and use this knowledge to develop novel targeted anti-arrhythmic therapies. His work involves collaborations spanning the globe and has generated extensive public interest. With his outstanding contributions and excellent track record, he is quickly establishing himself as a leading cardiovascular scientist in Canada
Alex Speed (Chemistry)
Dr. Alex Speed is an assistant professor in the Department of Chemistry. His research focuses on synthesis and catalysis mediated by complexes of main group elements. This research work has been exceptionally well received as catalysis is a technique required to transform low-value feedstocks into useful high-value products. The most effective catalysts have been made from expensive but dwindling precious metals. Dr. Speed has started to invent new catalysis that do not require metals, and he is currently working toward commercialization. He has already earned many awards and has put together a strong research group in a short time. As a young researcher, his work has shown tremendous research results.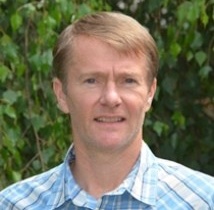 Tony Walker (Resource and Environmental Studies)
Dr. Tony Walker is an assistant professor in the School for Resource and Environmental Studies. He research involves management and remediation of contaminated sites, ecological impacts and mitigation of industrial pollution, ecological risk assessment and environmental effects monitoring, management of aquaculture impacts, management of Arctic and Antarctic natural resources, air pollution impacts on ecosystems. Much of his recent research has been in partnership with industry related to environmental management and monitoring across Canada. Research contributions to the broad research community are numerous, of exceptional quality and recognized well beyond academia.