This article is part of a series highlighting the Dalhousie Class of 2018 — the graduates of Dal's 200th year. Read more of our Spring Convocation grad profiles.

Sometimes what you pick up outside of the classroom is as valuable as what you learn in a lecture. Graduating Master of Engineering (MEng) Internetworking students Olayinka Oluwole and Arun Kumar share how working at the Sexton Design and Technology Library enhanced their student experience at Dal.
For her mother

Olayinka has always been fascinated with technology, "I remember as a child I had a toy analog telephone and I was curious," she says. "There was a day I just broke the phone into two. My mom was watching me and she was like, 'What? Why did you do that?' and I was looking at her like, 'I just want to know what's in it.'"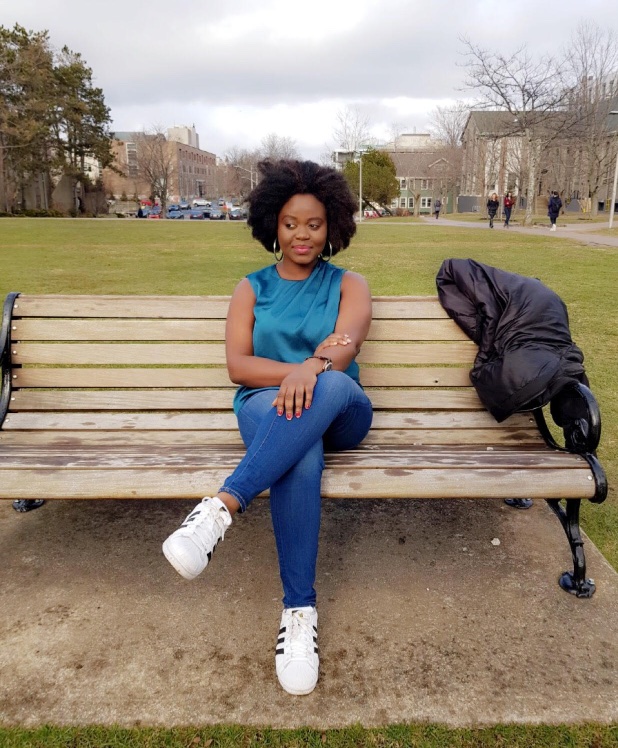 Olayinka came to Halifax for school in 2016. It was her first time out of Nigeria, and it wasn't easy. 
"I had second thoughts because my mom passed away in 2015 and it was tough. I thought about not leaving Nigeria," she says, "but when I thought about it again… my mom would want me to leave and become that person that people would look up to and say, 'Even though she has experienced some things in life, she strived, she became better and she got something done for herself.'"
When she first arrived she was lonely, "I can remember I cried for two days," she says, "but then I told myself, no, you can do this. Remember, you're independent!" She wiped her tears and made some friends. After that she found it easy to incorporate herself into the community. "Going out you meet people, even at the bus stop," she says. "I just discovered OK, it's not that bad—it can only get better and not worse. No, I do not want to go home yet." 
"I have been a computer freak for years"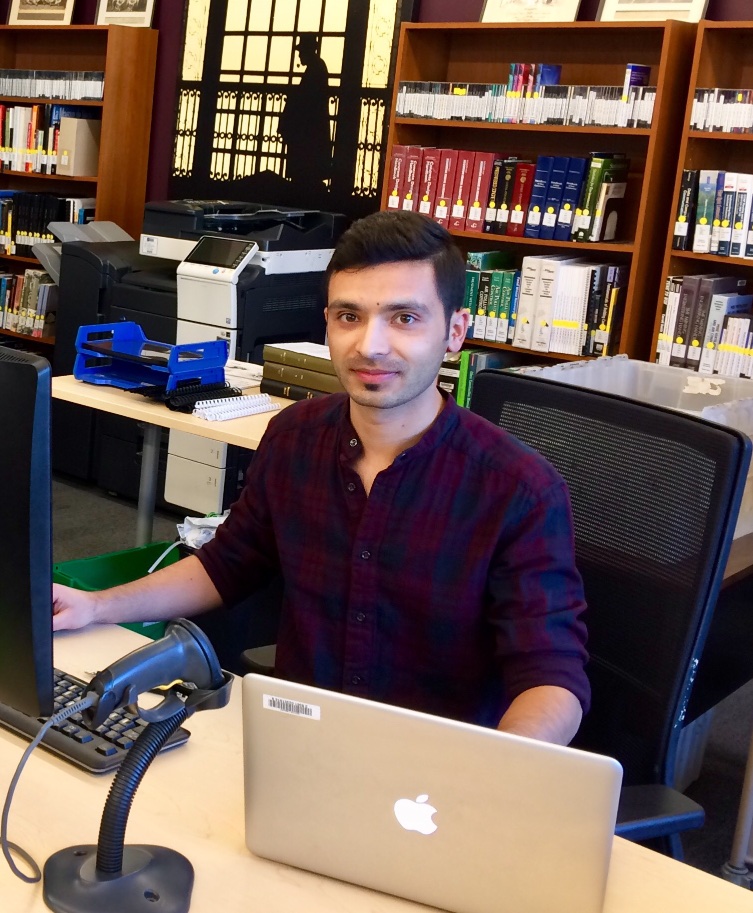 The first time Arun touched a computer was in ninth grade. There were only three computers in that class, but from then on he was hooked. He knew if he wanted to pursue this new passion, he would need to transfer to a private school. "Government schools were taught in Hindi and had very qualified instructors but there were no computers," says Arun.
He travelled out of state to take the qualifying exam and transferred to a private school for his last two years of secondary school.
The first month at the new school was very challenging for Arun as it was all in English. "I called my father and said, 'I don't know if I'll pass or not.' He said, 'That's OK, at least you're there. So try your best, if you fail, you fail. Don't worry, you'll try next time then.'" His father's unwavering support helped motivate Arun to do his best and get top marks in every subject.
Finding their way to Dal

Olayinka initially intended to study chemical engineering and work in Nigeria's oil center; however, when she applied to the University of Ilorin, she was offered telecommunications. "They do that," she says, "when a lot of people try to get into the [same] program, they check some of the subjects you did in secondary school and say, 'I think this person should work in this field' and then they offer you that. It's still up to you to say yes or no." Olayinka said "Yes," and with that began her career in tech.
"Have you ever wondered how you could have a lot of computers talking at once?" asks Olayinka. "Getting to know more about how this technology works has been really fascinating. You think it's like rocket science but it's not. It's actually simple and straightforward and that's what I love about it." Olayinka thinks she may be the first Nigerian woman in the Internetworking program. 
Arun earned a bachelor's in electronics and communications engineering at Eternal University in India in 2012, then completed the automation engineer certification and found a job right away. After three years he felt a need to reevaluate. "I did my training in manufacturing and production [but] I came to realize these are not the things I'm looking for," he says. He was interested in networking and so in 2016 he came to Dal.
Both Olayinka and Arun chose to study Internetworking at Dal because of the strong practical lab component. They both also speak highly of the program's instructors.  "You must have heard of Dr. Shrini," says Arun. "He's so amazing. I like the way he treats students, like everyone's unique."
Working at the Sexton Design & Technology Library

Before getting hired at Sexton Design and Technology Library, Olayinka did not spend much time in libraries at all. She laughs about her first training shift where she had to admit to her supervisor that she has not yet registered her DalCard at the library. She learned how to register new patrons by first registering herself. 
Olayinka quickly grew to love being at the library. She discovered her natural talent for leadership and troubleshooting—skills that will benefit her as she plans to take on management roles in a new field.
Olayinka loves being in a position to help other people, whether it is fixing a paper jam at the printer or tracking down an important book someone needs. Helping others is more than a job to her, it's a life philosophy. "I believe in being selfless. If you have an opportunity to help someone, just do it. It's going to go a long way, because saving one person might save the world," she says.
For Arun, part-time work at the library provided much more than a paycheque. He took the job for some extra cash but also ended up with extra confidence and skills that helped him succeed in his degree.
Arun lights up when he talks about the library. "Back home the libraries weren't that big. Here it's all technical, everything is online. At home we had to write down on paper on a registrar," he says. He could hardly believe how friendly and helpful the staff were.
It wasn't until he started working at the Sexton Library that he fully realized all the resources that were available and to what lengths the librarians and staff would go to help. He was excited to share this information with his classmates. "I told my friends as much as I could. You have a lot of facilities here—use them!" he says.
He became familiar with all the books that were available for his courses and tried to help out his colleagues whenever he could.  If there was only one or two copies of an important resource to share with 90 students, he asked his supervisor to order more.
Working at the library also helped Arun improve his English. He remembers how he was afraid to talk to people at first, but eventually he looked forward to it. "We had to deal with all people and that was my favourite part. I like to interact with the people, to get to know people from different countries," he says.
On completion

Olayinka is proud of what she's accomplished, "Moving out here was tough, and I succeeded, I did well at school and I took care of myself," she says. She has no doubts about the path she has chosen. "I fell in love with this program and I feel I'm going to take it to any level possible. I know I'm going to get something great out of it."
Of all the things Arun will miss about Dal — which is pretty much everything — he will miss the people the most. "Always interact with the people. Interact with people from different religions and different places. That's how you know the beauty of Canada."