With a bag of drawing materials at her feet, Samantha Miller focuses on cutting precise lines into her piece of white cardboard. She stands up and places pressure on her exacto knife, making clean cuts and following the faint lines she has drawn with her pencil.  
"I like the idea of finding out how buildings are made and the motives behind the designs," said the 15-year-old from Gorsebrook Junior High. "I am also interested in how people express their creativity through buildings."  
Samantha continues cutting her pieces as she tries to figure out how she will eventually tape them together to form a structure. She rearranges the small white fragments of cardboard on her green cutting board, and slowly her face becomes more relaxed as everything falls into place.  
Samantha was one of 20 students to take part in Experiences in Architecture and Planning last Friday (May 18), a one-day program for local African Nova Scotian high school students. 
Organized by Business is Jammin', the Black Business Initiative's youth program, in collaboration with Dalhousie's Faculty of Architecture and Planning, the gathering gave the students a chance to immerse themselves in the different fields.
"The goal of this event is to expose youth to experiential learning," said Laurissa Manning, director of stakeholder and communications relations with BBI and the camp's organizer. "We feel that the more contact students have with careers, the more educated they are to make decisions on what they would like to do in the future."
Manning says the hope is that by immersing youth in architecture and planning, they can potentially encourage more of them to enter into these fields, currently lacking in diversity
"We thought we could show youth something new and open up the possibility of 'what if','" says Manning.
Experiencing careers

The camp brought 20 African Nova Scotian high school students from Grades 9-12 to Sexton Campus for activities in either architecture or planning. The architecture workshop allowed the students to construct model buildings, while the planning workshop got students out in the city observing streets and mapping their characteristics.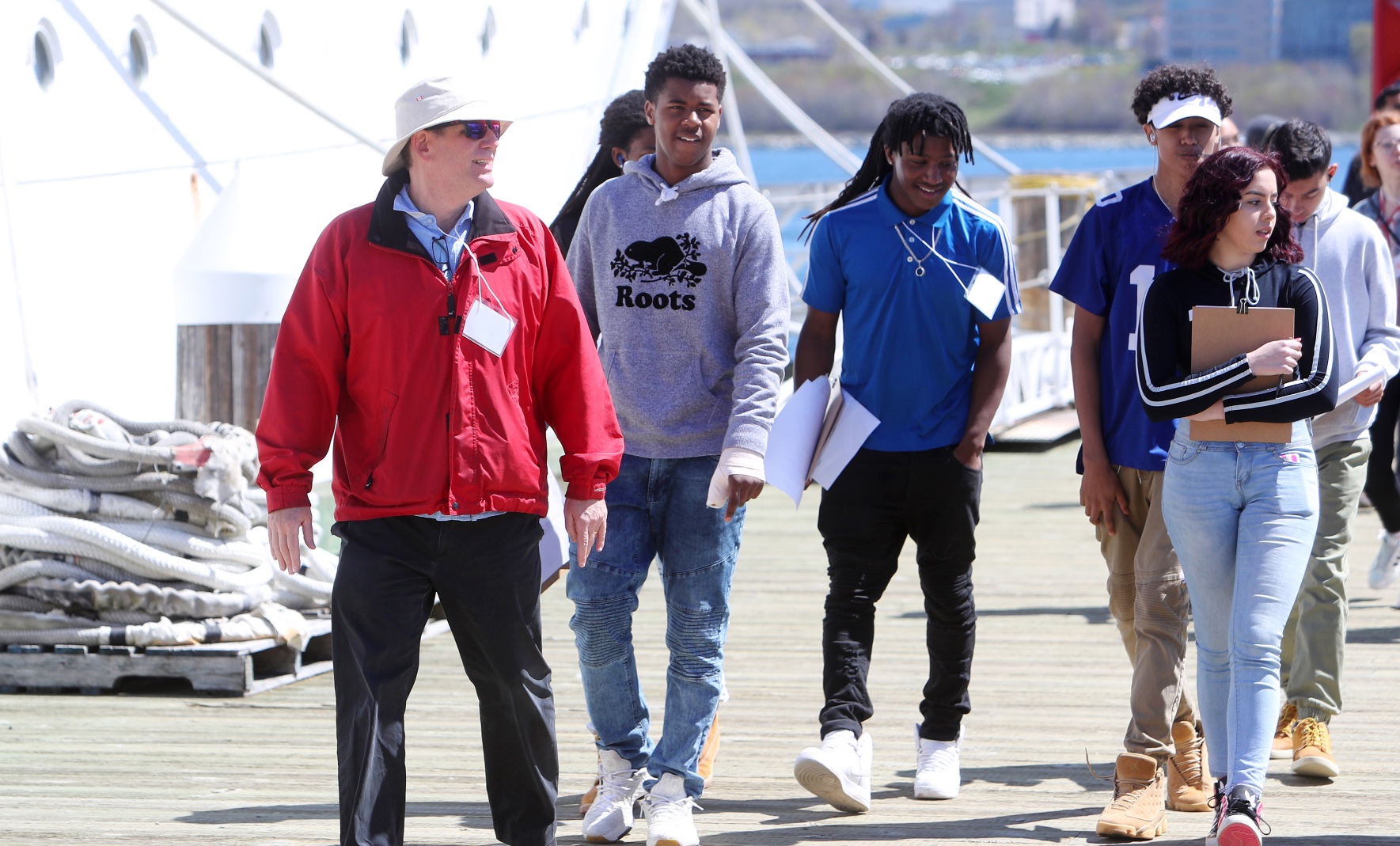 Kieron Harper, a 15-year old entering grade 11 at Citadel High School this fall, says the camp allowed him to try new things and see how design fits into architecture. 
"I am kind of into design, and I'm not sure what design route I want to pursue, so I thought I would try this out and see where it goes," he said. "I am into art, and I want to see how that connects to buildings."  
Being in grade 10, Kieron has thought a lot about university and is still undecided on where he wishes to attend. With the ability to try these camps, Kieron experienced what it is like to create and model building and design it himself. 
"I think making our own models is super cool, the cutting is really hard, and it is hard to get used to, but it has been really exciting," he said.
Wisdom from professionals

Camp participates also got the meet Norma Williams, executive director of diversity and inclusiveness at Dal, and Oluronke Taiwo, Dal's Black student advisor.  
"Whatever you do in your life, it's important that you take advantage of opportunities like this, because where you start isn't necessarily where you finish," Williams told students during a lunch break.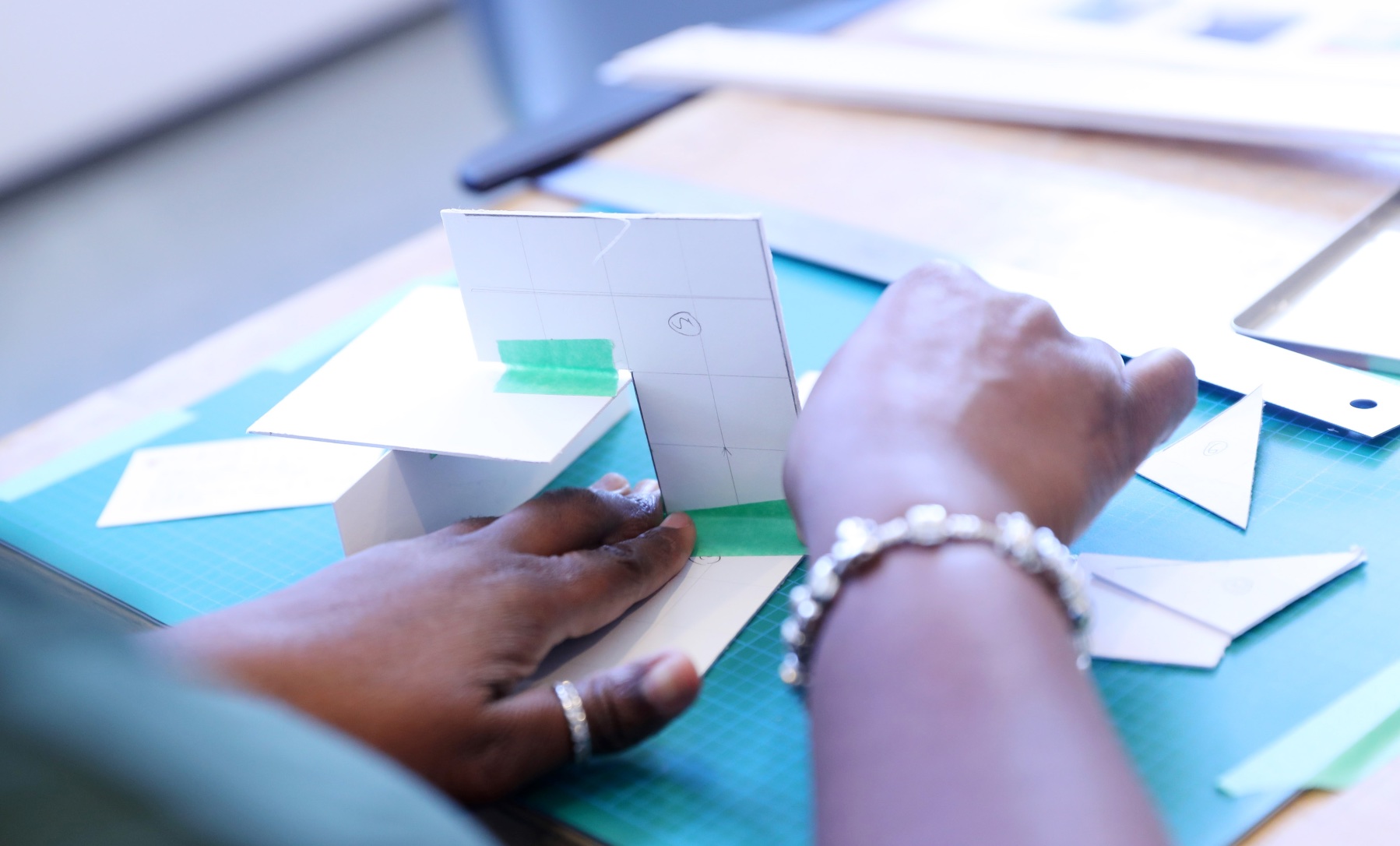 Dal Planning Professor Ren Thomas, who assisted with the camp, says her priority was to showcase planning as a profession because when she was a high school student she didn't know jobs like this existed. 
The big idea for Dr. Thomas was to introduce students to careers they have never heard of, particularly ones that appeal to such a wide range of students.
"Planning is a really good career for different types of students," she says. "Students who are really extroverted like it, students who are introverted like it, and there are both creative and technical sides to planning people enjoy. So there is something for everybody."