When Maddie Empey entered the Bio-Veterinary Science program on the Agricultural Campus four years ago, she was hoping it offer some unique, hands-on experiences. The Westfield, N.B. native didn't necessarily think it would also introduce her to a new favourite food: bacon and banana pizza.

Through her African Wildlife Ecology course, Maddie was able to take her experiences outside the classroom and into South Africa for three weeks last year. The class visited Tsitsikamma National Park Storms River Rest Camp, Addo Elephant Park, and spent most of its time conducting research at the Amakhala Game Reserve. While she spent the bulk of her time researching reptiles, Maddie and her classmates were also able to witness a rhinoceros tagging procedure first hand.

"We were able to observe the sedation process, the changing of the tracking device, and other routine health check-ups which were preformed while the rhino was down," she says. "We also had the opportunity to see the rhino up close and feel its tough skin, toes, tail, ears. It was a beautiful individual, and knowing how few are left in the world, this was an especially beautiful moment."

As for her interesting taste in pizza? She credits South Africa for that as well. "Although it sounds like a weird combination, it is delicious, and I now make it here at home," she says.

All kinds of creatures

Back home, Maddie was involved with the blue whale necropsies performed by the New Brunswick Museum Zoology team. Working with the team, she collected data and samples to determine why the whales had died.

"This was a bad summer for whale strandings and I was involved with two necropsies — one of a juvenile blue whale earlier in the summer and the other on a right whale," she says. "It was a unique (and stinky) opportunity that I was fortunate to be a part of. Although sad, the experience and the data collected was worth so much to help researchers better protect and learn about these species."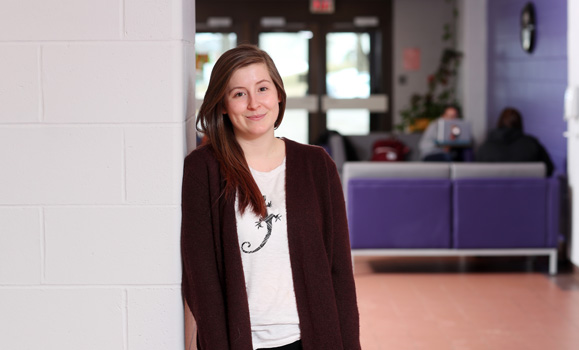 Maddie also has a side project with the New Brunswick Museum in which she writes natural research notes in collaboration with other scientists from that institution, usually on reptiles and amphibians.

"I love reptiles and amphibians," she says. "This is what I specialize in during the summer at the Museum and I spend a lot of my summer catching and collecting data on New Brunswick species. I'm fortunate that, being a zoology student in the summer with the museum, I have access to many researchers who are eager to share their knowledge."

Community involvement

Back in Truro, Maddie is a peer educator with the Student Success Centre, and a RESPECT volunteer with Health Services. This year she also got involved with WUSC (World University Services of Canada) Club, which is involved with the education, employment, and empowerment of youth all over the world. Starting out as a social coordinator, Maddie became passionate about the club and was named co-chair during the winter term.

"The club brings a refugee student to our campus every year and helps fundraise for their first year of tuition, residence, warm clothes, and school supplies they may need, as well as welcome and engage the student in school-related events throughout the year," she says. "We also provide the student with skills they will need for the rest of their degree, how to seek employment, and how to be independent. This club is very close to my heart and I believe makes a difference in people's lives."

This year WUSC also took part in the Coldest Night of the Year initiative for the Truro Homeless Outreach Society, and supported the Central Nova Women's Outreach Centre. It was this type of community involvement that factored in Maddie receiving the Community Service IMPACT Award at the IMPACT Student Leadership Awards on the Agricultural Campus on April 3.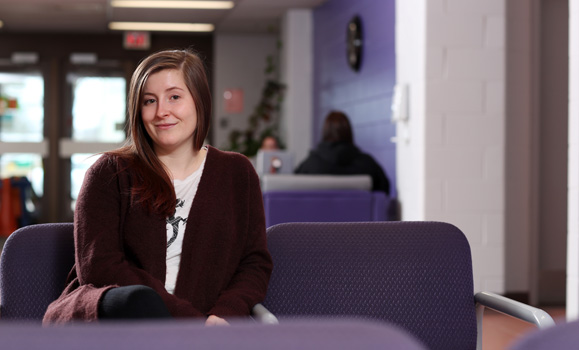 This summer Maddie will be travelling back to Africa to do a special topics course on poultry nutrition in Ethiopia. She will be part of a team comparing different types of management, diets, and production systems to determine which ones produce better-quality chickens and eggs.

"I hope to learn a lot about Ethiopian culture from more than just a tourist's point of view," she says. "I'm excited to try a bunch of new food and meet many new people. I think every trip is a great opportunity for personal growth and learning about new perspectives of the world."