Some of Atlantic Canada's top high school science students came to Dal this past Monday (April 9) to compete for the 25th Sanofi Biogenius Canada Atlantic regional championship. The event took place in the Life Sciences Research Institute.

Sanofi Biogenius Canada (SBC) is an organization that fosters young talent in biotechnology, and has contributed to over 5,000 elite high school and CEGEP students' scientific research.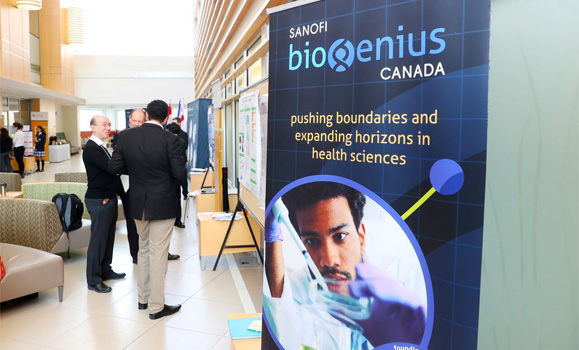 Unlike most high school science fairs, SBC allows student to learn under researchers at the forefront of scientific exploration. Under their mentorship, the students have a chance to take part in hands-on learning, reaching further beyond the classroom.  

After completing their fourth-month research projects, the contestants create posters outlining their findings, presented to and and judged by a panel of local biotechnology experts.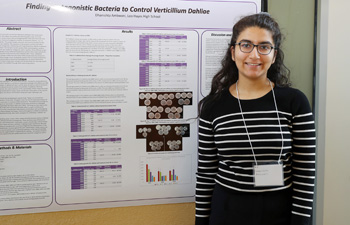 Dhanishta Ambwani, a 10th-grade student from Fredericton, finished in first place with her research exploring an organism with an antagonistic relationship with Verticillium dahliae—a fungi found commonly in potatoes by farmers. "This discovery can be used as a bio-control that is more economical and environmentally friendly," said Dhanishta.

As first place winner, Dhanishta earned a spot at the national Sanofi Biogenius Canada competition taking place in Toronto this May. Additionally, Dhanishta is awarded a cash prize of $2,000, a portion of which will be shared with her School, Leo Hayes High.

Runners-up also received cash prizes varying from $1,500 to $750: Janani Venkat (2nd place), Om Agarwal (3rd place), Sophie Macdonald (4th place), and Helen Shen (5th place).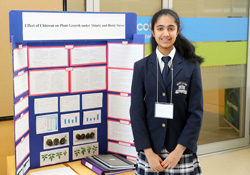 Janani, a 9th grade student from Bedford, researched the effects of chitosan — a fibre derived from the substance that develops in the outer shells of crustaceans (chitin), on plants growth under abiotic and biotic stress, " My research started in late august after watching a tedtalk on the topic, said Janani ." I was really drawn to the topic and wanted to know more."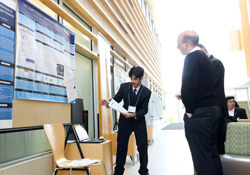 Om, a 10th grade student from Halifax, developed software for diagnosing pancreatic cancer which improves the accuracy of fine needle aspirates. "Pancreatic Cancer is one of the most lethal cancers," said Om, "mainly because of its poor prognosis and the tendency to be late or even have a misdiagnosis… my algorithms allow patients to have a second opinion and a higher accuracy rate, in most cases its higher than 96 percent, compared to current models that allow for 70-80 percent accuracy."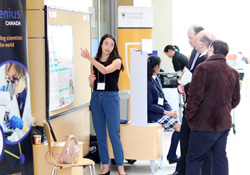 Sophie, a 10th grade student from Prince Edward Island (PEI), focused on increasing the natural production of bacteria for antibiotics and anticancer agents by using a two-temperature co-culture mimic approach. "Seventy percent of antibiotics are produced by bacteria and fungi," said Sophia. "Bacteria grown in labs have few natural products — my approach could help people who aren't producing antibiotics, in a cost-effective way."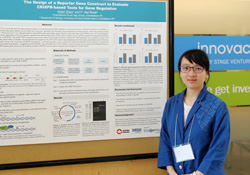 Helen developed a system that assessed tools designed to activate or constrain certain aspects of human genes. "The best part about this [project] is gaining research skills, like getting to know how to work in a lab, getting to observe cells and even knowing how to write lab reports," says Helen.

To learn more about Sanofi Biogenius Canada, visit its website.