Three scholars from Dalhousie are among the newest Canada Research Chairs announced by the Government of Canada.
"These incredibly talented researchers are playing a critical role in positioning our university as a leader in research," says Alice Aiken, Dal vice-president research. "The innovative work they are doing helps us find answers to complex questions and solve practical problems, and I am beyond proud to have them call Dalhousie home."
Established 17 years ago, the Canada Research Chairs program supports and attracts the world's best researchers in the fields of engineering and the natural sciences, health sciences, humanities and social sciences. In addition to conducting research that improves our depth of knowledge and quality of life, chair holders also train the next generation of leaders in their fields through student supervision and teaching.
In total, 176 new and renewed Canada Research Chairs from across the country were announced. Dalhousie — which hosts the most CRCs of any university east of Quebec — also had three renewed chairs as part of the announcement alongside its three new chairs. Dalhousie will receive $5.7 million in funding from the program.
New research chairs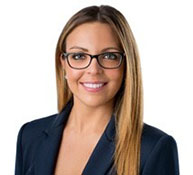 Stefanie Colombo
Assistant Professor, Faculty of Agriculture
Canada Research Chair in Aquaculture and Nutrition

Aquaculture will exceed the wild fishery in global seafood production by 2030. Producing nutritious feed remains one of the largest costs of aquaculture production, and stands as a barrier in reaching environmental and economic sustainability.
The focus of Dr. Colombo's research is on discovering innovative ways to improve nutrition in aquaculture and contribute toward improved, healthier and environmentally sustainable and economically viable farmed seafood.
Dr. Colombo has also received funding from the Canada Foundation for Innovation's John R. Evans Leaders Fund as part of its partnership with the Canada Research Chairs Program.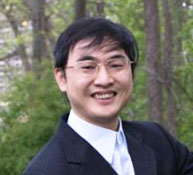 Lam Ho
Assistant Professor, Faculty of Science
Canada Research Chair in Stochastic Modelling
Infectious diseases present a tremendous threat to human society, killing more than 10 million people each year. To understand and contain infectious disease epidemics, we need to model the evolution and the spread of infectious pathogens through time.
Dr. Ho's research will investigate theory and methods for studying evolutionary and epidemiological processes, and his team will develop software for analyzing infectious disease epidemics.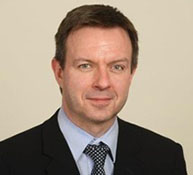 Johan Van Limbergen
Associate Professor, Faculty of Medicine
Canada Research Chair in Translational Microbiomics
Crohn's disease and ulcerative colitis encompass a range of chronic inflammatory disorders of the gut, which are thought to result from abnormal immune responses to intestinal microorganisms.

Dr. Van Limbergen's research will determine the microbiome changes of nutritional therapy to identify who can benefit most from microbiome-focused treatment. The program spans dietary trials, bioinformatics and investigation of microbiome metabolites in intestinal stem cell cultures.
Dr. Van Limbergen has also received funding from the Canada Foundation for Innovation's John R. Evans Leaders Fund as part of its partnership with the Canada Research Chairs Program.
Renewed chairs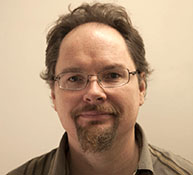 Andrew Roger
Professor, Faculty of Medicine
Canada Research Chair in Comparative Genomics and Evolutionary Bioinformatics
For the first three quarters of its life, the Earth was ruled by microbes. Single-celled organisms were responsible for key bio-geochemical cycles that influenced the air, land, seas and climate. Even today, microscopic single-celled organisms comprise the majority of the planet's biodiversity.
Dr. Roger is decoding the evolutionary record of life encoded in the genomes of microbes and their multicellular relatives, including humans. Using advanced genomic sequencing methods and new computer-based analysis methods that his group has developed, Dr. Roger is comparing genomes from diverse lineages to determine how they evolved from their single-celled ancestors one or two billion years ago. In doing so, he hopes to clarify the mechanisms by which harmless microbes can evolve into disease-causing pathogens, develop resistance to drugs and adapt to changing environments.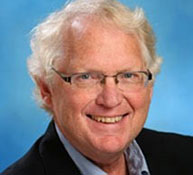 David VanderZwaag
Professor, Faculty of Law
Canada Research Chair in Ocean Law and Governance
Dr. VanderZwaag's research program aims to strengthen ocean law and governance at the global, regional and national levels in support of sustainable seas and vibrant coastal communities. He is tracking and seeking to influence global efforts to negotiate a new international agreement for the conservation and sustainable use of marine biological diversity on the high seas. This includes assessing the seaworthiness of the Paris Agreement, with a focus on whether climate change and ocean acidity threats to ocean ecosystems are being adequately addressed, and advocating for the need for more comprehensive and precautionary approaches to control the long-range transport of pollutants into the marine environment, in light of indigenous and human rights.  
His regional research will explore future directions for ocean governance in the Arctic and take stock of Canada's transboundary fisheries management arrangements. The effectiveness of regional fisheries management organizations, such as the Northwest Atlantic Fisheries Organization (NAFO) and the North Atlantic Salmon Conservation Organization (NASCO), in implementing precautionary and ecosystem approaches will also be investigated.
Dr. VanderZwaag will also continue to assess and critique Canadian national legislative and regulatory approaches to ocean and coastal governance as well. His priority topics include modernizing the Fisheries Act; fixing major gaps in the Species at Risk Act; updating the Oceans Act; and building new legislative frameworks for offshore aquaculture and renewable ocean energy developments.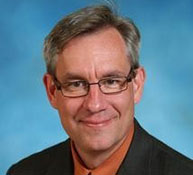 Josef Zwanziger
Professor, Faculty of Science
Canada Research Chair in Nuclear Magnetic Resonance Studies of Materials

Everyday materials can often be very complex, but are surprisingly poorly understood. Because of the range of products and construction methods which involve them, understanding and improving the properties of glass will have a large, positive impact on society.

Dr. Zwanziger is trying to create new forms of glass by closely coupling the processes of synthesis, characterization and modeling. By using nuclear magnetic resonance (NMR) together with advanced theory and modeling in his research, he hopes to gain a better understanding of the material's performance at the atomic level. The results will impact many types of optical glass, for use in instrumentation such as microscopes, as well as optical communication fiber.
More information about all of Dalhousie's Canada Research Chairs can be found on its website.