Where you work, live and play can have a major impact on your quality of life, something many marginalized groups know all too well.

A two-day event kicking off Thursday evening at Dal seeks to shed new light on the topic by bringing policy makers, activists, community leaders and others together for a conversation on the intersection of race, place and the environment.

"This is about how places and spaces within our neighbourhoods and our cities marginalize people in specific ways," explains Ingrid Waldron, a Dal Nursing professor and sociologist who helped organize Over the Line: A Conversation about Race, Place and the Environment along with colleagues from The ENRICH Project and the Healthy Populations Institute at Dal.

Dr. Waldron (below right), who currently specializes in the study of environmental racism in Mi'kmaq and African Nova Scotian communities, invited experts from across Canada and the U.S. to take part.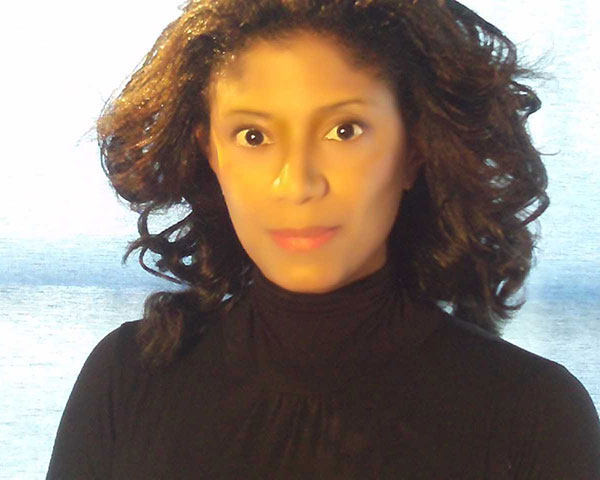 Thursday night's keynote lecture (Ondaatje Hall, 7-8:30 p.m.) features Texas-based professor Robert Bullard, who Dr. Waldron describes as the "father of the environmental justice movement." The talk will be hosted in partnership with Dal's College of Sustainability and is designated as the RBC Sustainability Leadership Keynote.

On Friday, participants will gather off campus at the Halifax Central Library for a full-day symposium. Introductory remarks by Cheryl Kozey, associate dean of research in Dal's Faculty of Health, and Dr. Waldron, will be followed by a symposium keynote from University of California professor George Lipsitz — another influential scholar in the field.
Sharing different perspectives

Three panels are planned for the rest of the day on the topics of community organizing, research, and policy. Each panel will begin with a main 30-minute presentation, followed by three 15-minute presentations and, finally, a 15-minute question-and-answer session with the audience.

"I want everyone to engage in this conversation from their own perspectives," says Dr. Waldron. "Not an academic perspective necessarily, but a kind of personal perspective on how some of these issues impact them and their work."

Other speakers taking part include Shelburne, N.S.-based activist, researcher and playwright Louise Delisle, University of Kentucky cultural geographer Carolyn Finney, and Jonathan Beadle, an environmental activist and community organizer in Pictou Landing First Nation, Nova Scotia, the site of one of the worst cases of environmental racism in Canada.

Dr. Waldron says a broad range of issues and topics will be up for discussion, including transportation, housing, gentrification, gender, incarceration, policing, unemployment and food security.

Attendees will also take in performances throughout the day by Richard Simon Taylor, the Umoja Cultural Diversity Drummers and Abena Amoako-Tuffour, a poet who will wrap up the day's events with a spoken-word piece inspired by the day's discussion.

As its title suggests, the event is all about opening up a new kind of discussion about situations that have gone "over the line."

"This is unjust what's happening to people," she says, "so let's have a conversation about it."