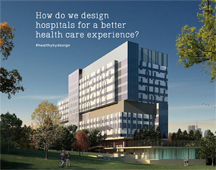 HEALTHY BY DESIGN: How do we design hospitals for a better health care experience?
Register with Eventbrite
Join us on October 30 at 5:30pm at the Halifax Central Library (Paul O'Regan Hall) for a conversation about the design of hospitals in Nova Scotia.
Speakers:
Dr Celeste Alvaro, Expert, Capital Design & Redevelopment
Glen Hougan, Professor, Design Thinking
#healthybydesign
Presented by Healthy Populations Institute
@HPIDal
@DalHealth


HPI Student Research Scholars present:
Knowledge & Knowledge Translation

How do we take research results and put them to practical use?
Presenters: Dr Robin Urquhart & Dr Jessie-Lee McIsaac

WHEN: Thursday November 22, 2018 12:00-1:30

WHERE: CHEB 221
Please RSVP to: susan.marsh@dal.ca