The Honourable Scott Brison, president of the Treasury Board, and Andy Fillmore, parliamentary secretary to the minister of democratic institutions and member of parliament for Halifax, came to campus on Friday October 13 to announce a more than $13 million investment in eight new infrastructure projects that involve world-class researchers from Dalhousie.
"Dalhousie's researchers have always been leaders in discovery and innovation," said Alice Aiken, vice-president research at Dalhousie University. "The investment made by the Government of Canada will allow them to continue to make a significant impact in Nova Scotia, Canada and beyond, and train the next generation of world-class scientists."
The funding, which is part of the Canada Foundation for Innovation's (CFI) Innovation Fund, will support important research happening at Dalhousie that ranges from seismic imaging and innovative viroceuticals to tidal energy and everything in between.
"Investing in Canada's scientists is investing in our country's prosperous future," said Brison. "By putting tools into the right hands and encouraging creative minds to excel, we will become recognized as a global leader in environmental, medical and social research, and benefit from cutting-edge research and discoveries."
The announcement was part of a larger $554 million investment announced by the Honourable Kirsty Duncan, minister of science, at the University of Manitoba on October 12. In total, 117 new infrastructure projects at 61 universities, colleges and research hospitals across Canada received funding.
Dalhousie's projects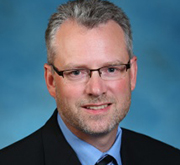 Canadian Additive Manufacturing Network (Can-AMN): A Network for Holistic Innovation in Additive Manufacturing
Dr. Paul Bishop, Professor, Faculty of Engineering
The focal point of Dr. Bishop's research program is the execution of world-class research into the rapidly advancing area of Additive Manufacturing. Under his lead, Dalhousie-based researchers will engage in research emphasizing the development of innovative high strength light metal alloys based on aluminum and titanium, high durability metal/ceramic composite materials and functionally graded materials.
Each material system will be devised within a comprehensive research framework that addresses all stages of the additive manufacturing production cycle including in-house atomization of the raw powder feedstock, consolidation of the powders into engineered shapes/coatings, and  advanced material characterization of the finished products.

This work builds directly on Dalhousie's nationally unique portfolio of additive manufacturing expertise, and is highly pertinent to existing and strategically targeted industrial partners. 
Dr. Bishop will be collaborating with researchers from the University of Waterloo, McGill University and the University of British Columbia on this project.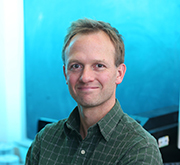 Gemini IRMOS: The Pathfinder for the Thirty Meter Telescope's Infrared Multi-Object Integral-Field Spectograph
Dr. Scott Chapman, Professor, Faculty of Science
Canadian Astronomy is entering a new era of exploration with the upcoming launch of the James Webb Space Telescope in 2018, and the construction of one of the world's largest ground-based telescopes, the Thirty Meter Telescope (TMT), in 2024.  
The Gemini InfraRed Multi-Object Spectrograph (GIRMOS) is unlike any astronomical spectrograph in existence or being planned for the current suite of large telescopes, and will serve as a precursor to a spectrograph for the Thirty-Meter Telescope, now under construction in Hawaií. The spectrograph is designed for use on the 8-metre telescopes of the Gemini Observatory, the largest telescopes available to Canadian astronomers.
Dalhousie is building the Adaptive Optics system for GIRMOS that will compensate for the atmospheric distortions of the image, providing better resolution than the Hubble Space Telescope, while the University of Toronto is building the spectrographs that will go behind this Adaptive Optics system.
Dr. Chapman is a co-lead on this project, and will be collaborating with researchers from the University of Toronto, the NRC-Hertzberg in Victoria, and the University of British Columbia, as well as Saint Mary's University, the University of Victoria and Université Laval.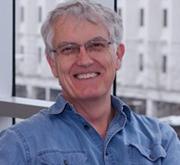 Infrastructure to Support the Discovery and Development of Innovative Viroceuticals
Dr. Roy Duncan and Dr. Craig McCormick, Professors, Faculty of Medicine
Armed with world-class expertise in infection and immunity, virus-host interactions, vaccinology, cancer biology, and biotherapeutic manufacturing, the multi-institutional Canadian Virus and Immunology Consortium (CVIC) will repurpose viruses to serve as platforms for the development of novel oncolytics, anti-virals and vaccines, to effectively reduce Canada's burden of disease.
Drs. Duncan (photo) and McCormick will collaborate with researchers from the University of Ottawa (who is leading the project), and the University of Alberta.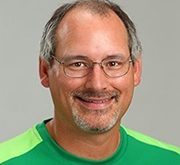 microSTARR: Ultra-Sensitive Tracer Analysis in Radioisotope Research
Dr. John Gosse, Professor, Faculty of Science
The microSTARR project will provide Canada with a new tandem particle accelerator and equipment to upgrade the existing accelerator at the University of Ottawa, plus modifications at Dalhousie University to improve the quality of chemical targets prepared for analysis with accelerator mass spectrometry (AMS). Nova Scotian researchers and businesses involved in geohazards, earth and environmental sciences, civil engineering, oceanography, aqua-culture and fisheries will have access to cheaper AMS measurements of rare isotopes and maintain Dalhousie's leadership in cosmogenic isotope research.
Dr. Gosse will be collaborating with researchers from the University of Ottawa on this project.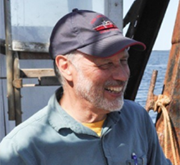 Environmental Monitoring, Modelling and Forecasting Infrastructure for Instream Tidal Energy
Dr. Alex Hay, Professor, Faculty of Science
Canadian-made state-of-the-art imaging sonar and turbulence measurement technologies will provide data on tidal flow variability in the Bay of Fundy at an unprecedented level of detail.
The observations will be used to validate a coupled turbulence/tidal circulation numerical model system, also developed in Canada, to predict flow conditions both in the presence and absence of turbines.
The world's first turbulence-resolving observation and prediction system in a high-flow environment will be used to generate accurate ocean forecasts necessary for marine operations, and to help determine the impact of commercial-scale turbine arrays on the marine environment, including fish and marine mammals.
Dr. Hay will collaborate with researchers from Acadia University on this project.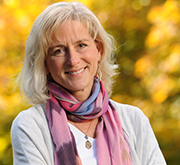 Development of Autonomous Marine Observation Systems (DAMOS)
Dr. Sara Iverson, Professor, Faculty of Science
DAMOS is a Canada Foundation for Innovation (CFI)-funded, world class ocean infrastructure supporting Canadian led, transformative, multi-institutional ocean research programs. DAMOS' infrastructure combines autonomous vehicles (Slocum and Wave Gliders) and fixed assets (which includes a new SeaCycler that will be built in the Canada Excellence Research Chair Laboratory at Dalhousie), and provides the ability to make oceanographic and animal tracking measurements with unprecedented temporal, spatial and depth resolution.
DAMOS assets will be located in key sentinel areas of the Northwest Atlantic Ocean, positioning Canadian scientists to make major breakthroughs in our understanding of the ocean and supporting planned national and international research in the region.
This work will include partnering with the fishing industry (Groundfish Enterprise Allocation Council, GEAC) to undertake acoustic tracking programs of valued marine species and providing information critical to the restoration and future sustainable management of East Coast fisheries including Canada's northern cod. It will also include the use of gliders to monitor for endangered North Atlantic right whales, helping the shipping and crab fishing industry rapidly find solutions to reducing conflicts with the whales.  
The project is a collaboration with researchers from the Memorial University of Newfoundland, Fisheries and Oceans Canada, and a number of industry partners.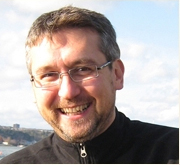 National Facility for Seismic Imaging
Dr. Mladen Nedimovic, Professor, Faculty of Science
The new National Facility for Seismic Imaging will be the largest of its kind in the world, and will be used for unparalleled monitoring of structures that generate earthquakes. The research carried out through this facility, consisting of innovative ocean bottom seismometers constructed with Canadian state-of-the-art technology, will position Canadian scientists at the forefront of future discoveries and inform the development of guidelines and policies to protect Canadians.
Dr. Nedimovic is the lead research on this project, and will be collaborating with researchers from McGill University, Memorial University of Newfoundland, Simon Fraser University, the University of British Columbia, the University of Manitoba, the University of Ottawa, the University of Toronto, the University of Victoria and the Universitié du Québec à Montréal.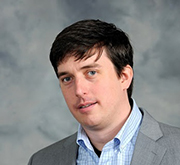 The CRDCN Transition to High Performance Computing: Liberating Data for Research and Policy
Dr. Casey Warman, Professor, Faculty of Science
The Research Data Centre (RDC) Network provides researchers at over 30 universities across Canada with access to confidential Canadian Data in a secure environment that would not otherwise be possible to access outside Statistics Canada in Ottawa, and not without special permission. The Atlantic Research Data Centre (ARDC), located at Dalhousie, is part of this network and provides faculty and students at the universities in Nova Scotia access to this data.

This project will help facilitate co-authorship and collaboration between faculty at Nova Scotia universities with faculty in other universities across the country.
For more information about the Canadian Foundation for Innovation's Innovation Fund, visit the CFI website.