The public sector's need for talented, well-trained public servants is constantly evolving — and it's important for schools like Dal's School of Public Administration (SPA) to keep pace.
"As social and economic issues in Canada evolve, grow and change, there will be increasingly higher expectations placed on governments to have well-qualified, high-performing public servants," explains Bob Moody, the SPA's director. "Consequently, greater demands will be placed on schools like ours."
The school — the leading institution of its kind in Atlantic Canada — has already seen those demands play out in its enrolment. Dal's on-site Master of Public Administration (MPA) program and its online Master of Public Administration–Management (MPA-M) programs are seeing notable increases this year.
This September, the SPA is undertaking a significant expansion of its academic roster. With four new faculty appointments, the SPA is nearly doubling its teaching and research capacity. The  appointees — Joshua Nichols, Isabelle Caron, Jennifer Baechler and Markus Sharaput — also bring a wealth of valuable expertise and knowledge that will enrich the students' learning experience as well as increase the SPA's research capacity on important public policy and management questions.
"I am delighted with this growth in the School of Public Administration," says Sylvain Charlebois, dean of the Faculty of Management. "The SPA expansion is an excellent example of the Faculty's new vision — Inspiring Transformational Solutions for Society — put into practice. In particular, it embodies our first strategic objective, which is to advance experiential learning, teaching and research."
The new appointees (who join existing professors Marguerite Cassin, Stéphane Mechoulan, Kevin Quigley, Jeffrey Roy and Dominika Wranik) are: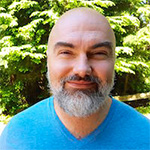 Joshua Nichols (Assistant Professor), from the Treaty 8 Territory in Northeastern British Columbia and a member of the Law Society of BC and the Indigenous Bar Association. Dr. Nichols will bring expertise and research capacity in Indigenous governance that were previously unavailable to the SPA. His latest book, A Reconciliation without Recollection: An Investigation of the Foundations of Aboriginal Law, is forthcoming from the University of Toronto Press.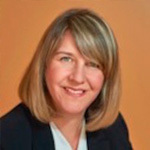 Isabelle Caron (Assistant Professor) has held senior policy positions in several Government of Canada departments and agencies including the Privy Council Office and Treasury Board Secretariat. Her research interests focus on public finance and budgetary policies, administrative reforms, corporate governance and public management, public involvement, and open government policies. Her upcoming co-authored paper, "Budgeting and Financing," will be published in the book Issues in Canadian Governance (Emond Publishing, Toronto).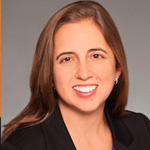 Jennifer Baechler (Senior Instructor) comes to the SPA from within Dal's Faculty of Management, where she's been associate director of the Corporate Residency MBA Program as well as a lecturer/assistant professor at the Rowe School of Business. The primary focus of Dr. Baechler's research relates to the theory and practice of cross-boundary collaboration, encompassing the fields of public administration, political science and international development. Her teaching has focused on the Management Without Borders experiential learning class for grad students as well as courses focused on leadership development and career management.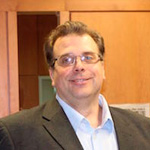 Markus Sharaput (Senior Instructor) similarly has a Dal background, serving as assistant professor in Management and Public Administration. Dr. Sharaput has extensive experience and success in coaching students, particularly at the national level, in policy paper and case study competitions. He specializes in research on economic interventions by government including innovation policy, regional economic development, and science and technology. He is co-investigator on a research project funded by ACOA and the Government of Nova Scotia, exploring how rural communities are faring economically and socially in current conditions. Sharaput's most recent paper, "A Developing Context: Evaluation and FedNor's Evolving Institutional Context," was published in Canadian Public Administration.
Read more about the new appointees at the School of Public Administration website.