Three Dalhousie graduate students are among the 2017 recipients of the Vanier Canada Graduate Scholarships.
Allison Chua, Hansen Johnson, and Timothy Disher join 164 outstanding researchers from across Canada in receiving this prestigious award.
The scholarships are awarded annually based on candidates' academic excellence, research potential, and leadership. Winners receive $50,000 each year for three years in support of their doctoral research projects. They are made possible by three funding agencies: Canadian Institutes of Health Research (CIHR), Natural Sciences and Engineering Research Council of Canada (NSERC), and Social Sciences and Humanities Research Council (SSHRC).
Learn more about the research of Dal's scholars below: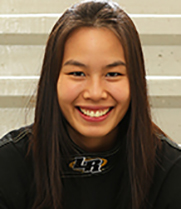 Allison Chua (Oceanography) – Optimizing Autonomous Underwater Vehicles
Technology like Autonomous Underwater Vehicles (AUVs) gives researchers more rapid and efficient tools for collecting data from large-scale, rapidly evolving ocean phenomenon such as migrations or eruptions from underwater volcanoes. A network of AUVs could be used to study events that may affect both humans and animals, such as hurricanes or oil spills.
However, current AUVs are limited by several factors, including their power consumption, payload capacity, and intelligence.
Allison Chua's research concentrates on improving the abilities of existing AUVs, and integrating them into a network of vehicles to more effectively explore the ocean. Optimizing ocean research tools is crucial as we face unprecedented changes in our ocean's environment due to human activities.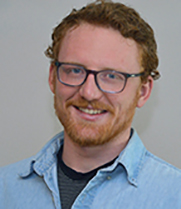 Hansen Johnson (Oceanography) – Monitoring whales with glider technology to improve conservation goals
The waters surrounding Atlantic Canada are home to many species of whale, several of which are endangered or vulnerable (such as right, fin, and sei whales). Researchers monitor these whales to figure out where in the ocean they are likely to be, and when. They then use this data to study whales and help protect them from serious threats like being hit by ships, or entangled in fishing gear.
Recently, likely due to changes in the ocean environment, whales have moved to unmonitored areas, such as the Gulf of St. Lawrence, and these unpredictable movements make it difficult to effectively protect the animals.
Hansen Johnson's research uses robot glider technology to monitor waters in the Northwest Atlantic for whale habitats. The gliders carry underwater microphones to record whale calls and identify which species are in the area. He hopes the results will reveal new insights into whale distribution and habitat, inform conservation efforts, and help improve the relatively new glider technology.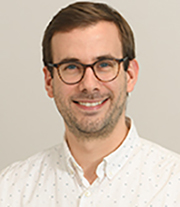 Timothy Disher (Nursing) – Cost-effectiveness of single family room care in a Canadian NICU: A randomized controlled trial
Although more lives of preterm babies are being saved than ever before, there have only been small improvements in how healthy these babies are when they go home.
Research has shown that building hospitals with single family rooms has multiple benefits. The babies tend to go home sooner, and there is a reduction in the chance of developing serious lung disease or infections. Unfortunately, single family rooms do not improve outcomes for every baby, and may be harmful to some. Currently, there is little information about what types of social and financial burdens are placed on parents when units switch to single family room design.
Timothy Disher's research will explore how much benefit is associated with switching to single family room care in Canada. This will be the first study to provide high quality evidence for what switching to a single family room design would mean to the healthcare system and parents.
The results from the study will be used to made a decision on whether all of Canada's 177 neonatal intensive care units (NICU) should make the switch to single family rooms and what family and hospital factors they should consider.
For more information and the full list of 2017 recipients, visit the Vanier Scholarships website.