One of Dal's largest Faculties has a new name — one that reflects its broadened role in the health sphere.
Effective July 1, the Faculty of Health Professions became the Faculty of Health.

"When the Faculty of Health Professions was established in the 1960s, it was exclusively focused on training various health professionals," says Dean Alice Aiken.

Over the years, the Faculty's role has grown to include a focus on developing a broad and growing research enterprise, and incorporating innovations in teaching, such as spearheading a robust interprofessional education program. Today, it hosts more than 3,000 students and nearly 300 faculty and staff across eight schools, a college (Pharmacy) and one stand-alone program (Clinical Vision Science).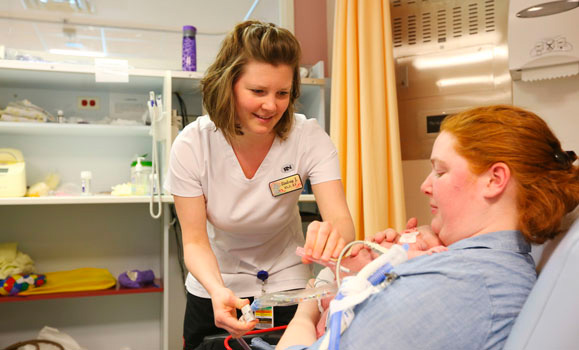 A nurse and parent with a patient in the NICU. Dal's School of Nursing (part of the Faculty of Health) conducts world-leading nursing research alongside educating the next generation of nurses and nurse practitioners. (Nick Pearce photo)

"Our refreshed name reflects the significant academic and research contributions we make locally, nationally and globally," says Dr. Aiken.
Learn more: Faculty of Health website
The idea for the name change originated in a strategic planning exercise last fall.

"We hoped to start a conversation internally and externally about the role we should play in transforming health over the next five years," says Dr. Aiken, who commenced her first term as dean in summer 2016. "The overarching message we heard from our internal and external audiences was that it's time for our Faculty to own its place as a leader in integrated, transformational health.

"One suggestion that kept coming up was the need for a name that accurately reflects our role and mission."

And so, the idea of the Dalhousie University Faculty of Health — or "Dal Health," for short — was born.

A name that reflects the Faculty's mission

The name change, unanimously approved by all relevant governing bodies in the Faculty and University, is a key deliverable in Dal Health's new strategic plan. Launched in May, the plan lays out a five-year vision that will capitalize on the Faculty's expertise in health research, education and service to the community.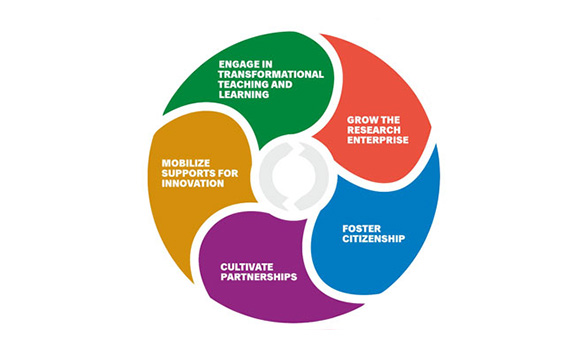 Aligned with the university's strategic priorities, the plan outlines five strategic directions aimed to position Dal Health as a leader in transformative health:
Engage in transformational teaching and learning to equip graduates to advance the health of our communities.
Grow the research enterprise with the goal of providing research leadership that impacts health transformation.
Foster citizenship to enable faculty, staff and students' engagement with and contribution to the health of our communities.
Cultivate partnerships because our health system is complex and we need to work collaboratively to support health system transformation.
Mobilize supports for innovation to address the systems, processes and administration required to enable innovation.

"I've been inspired by the level of engagement and participation in the plan's development," says Dr. Aiken. "There is so much enthusiasm in the Faculty and amongst our partners to move this forward."

With the plan launched and the name change official, Dal Health faculty and staff are now working to operationalize the strategic plan. Over the coming months, the dean's executive leadership team will form working groups to action each of the initiatives.

"We are home to some of the foremost health professors in our region, we plan to capitalize on this diverse expertise to participate in and lead the health transformation that improves the well-being of individuals, families and communities," she says.
Learn more: Faculty of Health website