This article is part of an ongoing series highlighting plans in the works for Dalhousie's 200th anniversary celebrations in 2018. For more features, visit our archives and learn more about Dal 200 at dal200.ca.

Libraries are much more digital these days, but the Dalhousie Libraries are getting back to their roots of books and archival materials to celebrate Dal 200.

In September 2018, Dalhousie will have a bigger-than-ever presence at Halifax's Word on the Street, a festival designed to encourage discussion on the value of literature and literacy.



"Word on the Street is a perfect place for Dalhousie to be, especially for Dal 200," says Donna Bourne-Tyson, University Librarian. "Thousands of people come out for the festival, many of whom have some connection to Dalhousie. For those who don't, it's a chance for us to make a connection with them by showing them what we have to offer, whether it be programs, events, or books."

At the Word on the Street festival, Dal will have a table and an author's stage. Marlo MacKay, communications coordinator for the Dalhousie Libraries, says they're just at the point of forming an ad hoc committee with students and faculty to determine who will read at the Dalhousie stage.

"We want to ensure that Dalhousie's diversity and community impact are reflected in the chosen authors," says MacKay. "We're also looking for input on which book will be our Dal Reads pick for 2018/19."

Contact marlo.mackay@dal.ca to get involved in the Word on the Street ad hoc committee or Dal Reads.

Connecting with history

The Dal Libraries' Archives has been buzzing with activity for several years in preparation for Dal 200. Michael Moosberger, Dalhousie's associate university librarian for archives, special collections and records management, is also a member of the campus-wide planning team for Dal 200.
"The Archives hold a wealth of Dalhousie history, and of course, to celebrate a milestone like this we want to look back on it," he said.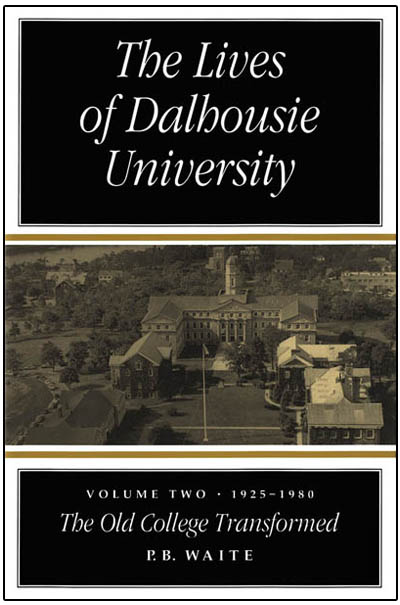 The Archives have taken a digital copy of The Lives of Dalhousie, Volumes 1 (1818-1925) and 2 (1925-1980) and made it available for online viewing on GitBook, an open source online book-hosting platform. The digitized versions will also be uploaded to DalSpace, Dalhousie's institutional repository. The final phase of the project includes creating an enhanced digital edition of the original volumes, with additions such as links and images, in an online exhibit format to complement and enhance the print volumes.

"As the Archive of the university, we digitize significant university publications and photographs on an ongoing basis, but we are putting some extra resources into this effort in time for 2018," says Moosberger. "At present, we have digitized copies of the Dalhousie Gazette, Pharos, university calendars, as well as photographs from Dal's Athletics and Communications & Marketing departments."

In addition, the Dal Libraries have provided significant archival research support to the Dal 200 anniversary website's historical timeline, providing historic images and nuggets of information in an engaging format. To view the timeline, visit dal200.ca For 2018, the Archives are planning to share a daily post on Twitter @DalLibraries relating to Dal's history.