Cape Breton native Carmen Boudreau came to Dalhousie eager to give back in her new home of Halifax.

"I've only lived in Halifax for a year and I love volunteering and had a lot of volunteering positions at home," says the second-year Medicine student.

Carmen was part of the inaugural class of Dalhousie Medical School's Service Learning Program this past term. An add-on to the second-year Medicine curriculum, students have the opportunity to be matched with community partners for a real-world learning experience. Students design tangible outcomes through the completion of a project based on community-identified needs, investing a minimum of 20 hours.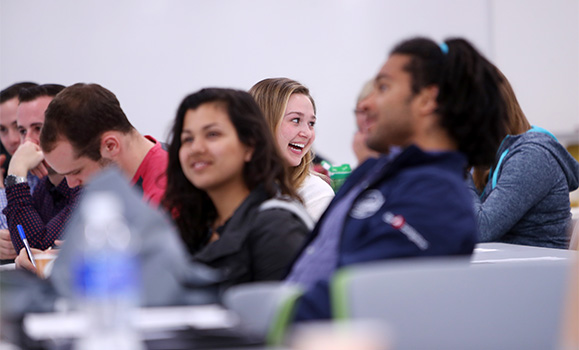 "When they came out with the program I thought it would be a good idea to get involved locally, and a way for me to build community roots since I'm going to be here for a while," says Carmen.

Supporting refugees in accessing health-care

She was paired with the Halifax Refugee Clinic, where she developed a workshop for the organization's clients on health care in Canada.

Refugee claimants — those claiming refugee status upon entering Canada, as they aren't government sponsored — don't have access to MSI coverage. They get federal health coverage, which can present more of a challenge when trying to access health care.

"The purpose of my workshop was to explain those differences to the refugee claimants and to teach them what they should be getting and how to advocate for themselves in the health-care system," said Carmen, who hopes to further develop the workshop to focus on educating local physicians about the refugee claimants.

"It opened my eyes to the social determinants of health that impact the refugee population in Nova Scotia," she said.

Integrated learning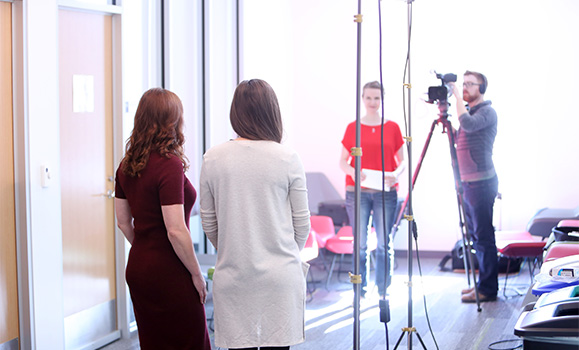 Some of the other community organizations involved in the Service Learning Program — which celebrated its successes and its partners at an event earlier this month — include Mainline Needle Exchange, 211 Nova Scotia, I Am Potential, the Youth Project, Dalhousie School of Social Work Community Clinic, the Halifax Sexual Health Centre, Big Brothers Big Sisters and Direction 180.

"It's really about testing classroom-based learning in real-life settings and working to address a community-identified priority issue," says Sarah Peddle, Program Manager of the Service Learning Program at Dalhousie Medical School.

The projects were diverse in scope. A few groups created/updated websites for their partner organizations, another group created a video to address addiction as a public health issue, some worked on developing new resources like webinars,, and one group geared their project toward a media awareness campaign.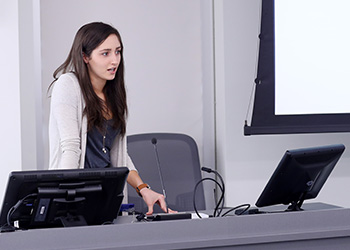 Students say the program is a great opportunity to provide something valuable to local, health-related organizations and to learn about the health-care system from different perspectives.

"I found it very fulfilling," says Carmen. "I would suggest to those starting medical school and looking for new opportunities in community engagement that this would be a great place to start."

More information about the Service Learning Program can be found at its website.