Two Dal students are among the 10 recipients of one of Canada's top awards for student leadership this year.

Bai Bintou Kaira, who is in her fourth year of Chemical Engineering, and Anika Riopel, who just completed her third year studying Theatre and Environment, Sustainability and Society, are among the 10 students named as 2017 3M National Student Fellows.

The award, presented annually by the Society for Teaching and Learning in High Education (SLTHE), celebrates post-secondary students who have demonstrated outstanding leadership and embrace a vision of enhancing the educational experience in academia and beyond.
Up to 10 students receive the award each year, which includes a $5,000 award plus all associated fees and funds to attend the STLHE annual conference — which this year will be hosted in Halifax by Dalhousie and its local university partners in June.

Dalhousie has had one prior 3M Student Fellow since the awards' creation in 2012: Engineering student Alex Harding in 2014.

Stepping up to leadership

Born in the Gambia, Bintou attended an international school in her home town of Fajara, and had an internship at a medical research center before coming to study at Dalhousie. Anika, of Sault Ste Marie, Ont., had a winding path of her own to Dal: studying theatre for a year in Toronto, completing a culinary certificate and teaching scuba diving abroad.

Now, both are committed to bringing about change and are leaders in their fields and across the Dalhousie community.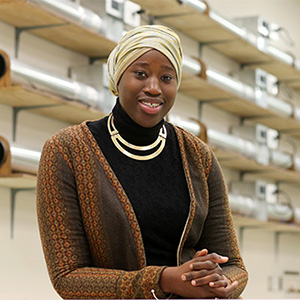 Bintou (left) volunteers extensively at Dalhousie, mentoring and tutoring students through initiatives such as Imhotep's Legacy Academy and the Black Student Advising Centre, medical first responder with Dalhousie Medical Campus Response Team, all while acting as the president of the Dalhousie African Student Association.
Before deciding to attend Dalhousie, Anika completed an internship with an ocean-based NGO, Connect Ocean. Anika values experiential learning and has contributed to environmental educational through her 2015 Wave of Waste project, publicly promoting awareness of marine waste.
Seizing opportunity

Neither Bintou nor Anika were aware of the 3M awards prior to Dalhousie faculty prompting them to apply, but both were keen on the opportunity — even with its rigorous application process that required a 15-page compilation of essays, letters and references.

"The letters took me forever to write," says Bintou. "It was tedious. Until the last day, I kept changing it and almost didn't apply."

If one 15-page document wasn't demanding enough to complete, Anika took on the challenge twice: she had previously applied last year. She says she learned from the experience.

 "The first time I put it together it was a lot of, 'this is what I'm doing,' and this time it was more of, 'this is who I am,'" she says.

One of the essay questions asked nominees what leadership means to them.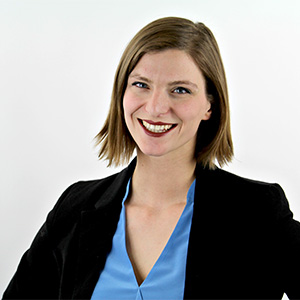 "It's such a big question," says Anika (right). "It's taking risks. It's standing up. It's speaking out. There's aspects of being a leader that's just being a good citizen. Leadership is bringing the people around you together to make change."

"This is the world I want to see, but what am I going to contribute?" says Bintou, who in March was recognized with one of Dalhousie's Board of Governors Awards — the university's top prize in student leadership.

"It doesn't have to be a big change to be significant," she adds. "Little things can make a difference. Just be conscious."

Sharing perspectives

Both students are excited about the opportunity to attend the 37th annual STLHE conference in Halifax, where they'll get to connect with other Fellows from across Canada.

"I'm looking forward to meeting my 3M Fellows, as well as the other attendees of the conference," says Anika. "It's so dependent on the people on you meet."

Bintou is keen to learn from others and listen to their stories and experiences. "I've read about the other Fellows. They're outstanding," she says. "Just meeting them in person and hearing about all they've done."

With the theme of "Gateways in Higher Education: Cultures, Transitions and Transformations," the conference is sure to expose both students to a whole slew of interesting perspectives on teaching, learning and education.
Read also: National teaching and learning conference coming to Dal

Both students credit Dal for the experiences and opportunities they've had by attending the university, and their professors for playing a large part in their selection as 3M Fellows.

"We can't take Dalhousie out of the equation at all," says Bintou. "It's like we did it. I got the award, but I wouldn't have been selected without them. There's no way."

Anika agrees. "I couldn't be happier with the school I picked," she says.

More information about the 2017 3M National Student Fellows and bios of the recipients can be found at the STLHE website.