This month all five branches of the Dalhousie Libraries are hosting special displays for African Heritage Month. Drop by your local branch this month and discover more about the important role that individuals of African descent have played in the history our province, region and country.

Killam Memorial Library


African Heritage Month
An assortment of books, handouts, leaflets, newspaper articles, and DVDs with a focus on Black history within Nova Scotia, biographies of famous Black Nova Scotians, and books authored by Black Nova Scotian writers.
 
One part of the exhibit follows the theme of Passing the Torch with the use of media material from featuring the film Hidden Figures to a newspaper article about Shalyn Williams, the first female African-Nova Scotian engineer, to books on the current status of African Canadians and Americans within the university environment. An educational component is also tied to the Passing the Torch theme with information about Imhotep's Legacy Academy, the Transition Year Program and the interdisciplinary minor in Black and African Diaspora Studies. The other part of the exhibit highlights the Black Loyalist Heritage Museum in Shelburne and the Black Cultural Centre in Dartmouth.
MacRae Library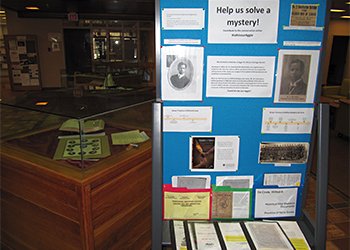 #IsThisOurAggie
Help us solve a mystery! In 1905, a W.A. Costa from the West Indies was registered as a student in the Two-Year Course. When we tried to learn more about the achievements of Mr. Costa, our campus's first student of African descent, we could find no record of him. Who we did discover was a Wilfred Adolphus De Costa, a Halifax gardener in 1908 who went on to become publisher of the Atlantic Advocate, Nova Scotia's first African Canadian newsmagazine in 1915. He also served in WWI in the No. 2 Construction Battalion, the only Canadian battalion composed of African Canadians to serve in that war. Browse some historical vital statistics records for Wilfred Adolphus De Costa, the first edition of the Atlantic Advocate, and the extraordinary war records of Mr. De Costa in the No. 2 Construction Battalion and help us figure out if this is our Aggie.

Sexton Library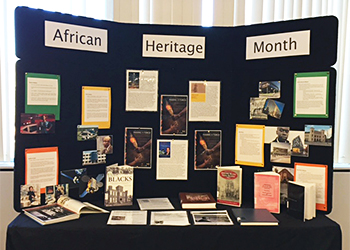 Celebrating Black Innovators
A collection of published books, theses, and articles highlighting African Canadians and Americans in the fields of architecture, planning and engineering.
Sir James Dunn Law Library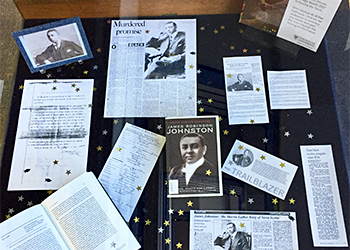 Lawyer Johnston
This display focuses on the accomplishments of James Robinson Johnston, who graduated from Dalhousie with a Bachelor of Letters in 1896 and with a law degree in 1898. As Dalhousie's first Black law student, he's an important part of not only the law school's history but also the university's history. Dalhousie's Chair in Black Canadian Studies is named after this Dalhousie trailblazer.
W. K. Kellogg Health Sciences Library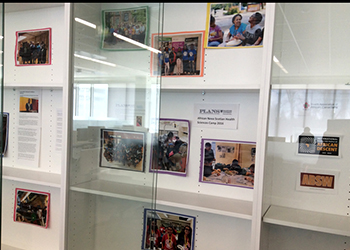 History in the Making
This display highlights the PLANS summer camp (Promoting Leadership for Health in African Nova Scotians) for African Nova Scotian students interested in health sciences. Also highlighted are two exceptional women: Dr. Barbara-Ann Hamilton Hinch (School of Health & Human Performance) and Dr. Wanda Thomas Bernard (Social Work). Included is a suggested reading list of their most notable publications.