The Maritime Bhangra Group's latest video features a familiar backdrop — and a worthy cause.
The popular Halifax-based dance troupe, which has racked up millions of views on its popular web videos featuring traditional Punjabi dancing set against uniquely Canadian scenes, chose Dalhousie as the setting for its newest production. The video was shot at both Studley Campus in Halifax and the Agricultural Campus in Truro, and is performed to two different Punjabi songs.
The Dalhousie setting has particular resonance for the group, which was founded at the university and features students and alumni among its members.
"The feeling of being able to give back to the community where it all started was something unmatchable," says group co-founder and Dal Computer Science master's student Hasmeet Singh Chandok. He thanks those at Dal who helped with the production — including Dal President Richard Florizone, who appears in the video to help Hasmeet throw to the second dance on the Ag Campus.
"The whole team is so excited about [his] guest appearance," says Hasmeet. "I think this video will serve as a lifetime memory for all the people involved."
Read also: Bringing the joy of Bhangra to the world (Dal News, October 2016)
The Maritime Bhangra Group doesn't just do these videos for fun, though: they use their love of dance to raise awareness for important causes.
For its Dalhousie video, the group has partnered with the #ItDoesntHavetoHurt campaign, led by Dr. Christine Chambers of the Centre for Pediatric Pain Research (a Dalhousie/IWK Health Centre partnership). The award-winning web and social media campaign puts research evidence about children's pain directly into the hands of parents.
Hasmeet first met Dr. Chambers, who is also Canada Research Chair in Children's Pain, at an awards ceremony last year.
"I liked how she was trying to fill the gap of taking the research to common people without making them wait for years and years when the knowledge is stuck in journals and publishing houses," he says. "Especially, when this is related to child pain, we thought it can make a big difference."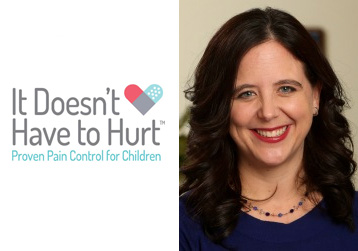 On Dr. Chambers' part, she's thrilled to have the group's support.
"I'm quite touched that they would use their voice and energy to help support our work and raise awareness about pediatric pain, its management and #ItDoesntHaveToHurt," she says. "It's through partnerships and collaborations such as these that make change possible."
She adds that it's great to see students uniting with researchers on a project such as this.
"This is a great example of members of the Dalhousie community uniting around an important cause — Dalhousie students helping to raise awareness about important health research happening at Dalhousie that is having a positive impact on children and families around the world."
Learn more about #ItDoesntHaveToHurt at its website, and follow the Maritime Bhangra Group on Facebook and Twitter.
The video's dancers are:
In yellow: Kunwardeep Singh
In red: Davinder Singh
In green: Bikramjit Singh