The establishment of the Nova Scotia Human Rights Commission (NSHRC) in 1967 was a watershed moment for the province in its journey to create a fairer, more equitable society for all.

But as the commission's 50th anniversary approaches, one of its biggest proponents says too many people still lack the knowledge needed to get rid of discrimination for good.

"I think one of the reasons people's human rights continue to be violated every single day is because a lot of people are not aware of what their rights are," says Wanda Thomas Bernard, a long-time Dalhousie social work professor and a former commissio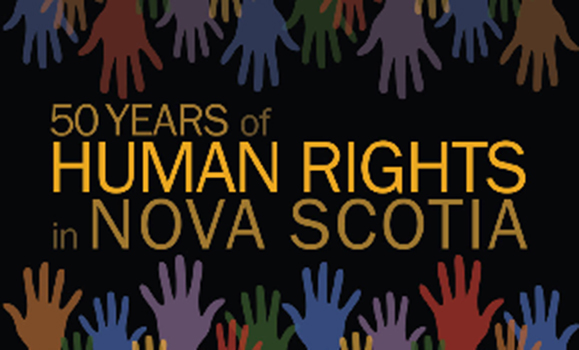 ner with the NSHRC.

What's more, she says, others who witness discrimination sometimes remain silent because they don't know what to do.

Dr. Bernard has used her position as an educator and administrator over the past 25 years or so to do her part to help change that. A few years ago, she even decided to completely overhaul one of her core graduate courses to focus the assignments solely on the human rights tribunals that have emerged out of the commission's work.  She saw the tribunals as a way to teach student about the "lived reality of oppression" from the people who have actually experienced it.

And now, she has tasked those students as well as human rights leaders and advocates from across Nova Scotia with helping amplify some of those lessons at a conference this Friday marking 50 years of human rights in the province.

The conference also comes just ahead of Human Rights Day, which is held each December 10 to commemorate the 1948 adoption of the Universal Declaration of Human Rights by the United Nations General Assembly.
A public discussion

Even though the commission doesn't turn 50 until this coming March, Dr. Bernard didn't want her students to miss out on marking the milestone, which is one of the reasons she planned the event for this week. She says it's an opportunity for her students to share their impressive analyses of the commission's cases in a public forum.

One recent high-profile case of an African Nova Scotian woman who was wrongly accused of shoplifting at a Sobeys store in Tantallon will form the heart of a student panel presentation Friday.

"What I'm hoping that people will learn from our presentation is the importance of the community in coming together," says Brittany Orchard, one of the Master of Social Work students who will be presenting on the case Friday. "It really made a difference that her whole community stood by her."

Some of those community leaders who were instrumental in raising awareness about the case, which was brought before an NSHRC tribunal that ruled there was racial profiling against the women, will be on hand to discuss it during a panel following the student presentation.

For Dr. Bernard, it's this meeting of "town" and "gown" that should help to make the occasion particularly special. She expects a mix of people from Dal, the broader community and the NSHRC itself to attend the conference, which will include an array of panellists across the legal and social work professions.
Looking back to move ahead

Dal President Richard Florizone will be on hand to welcome attendees to the conference, which will also mark the 75th anniversary of the School of Social Work. He'll be joined in his welcome by Judy MacDonald, the school's interim director, and Geri Musqua-Leblanc of the Elders in Residence program, who will provide an Elder prayer to open the day's events.

Panels throughout the day will cover everything from the impacts of patriarchy in the workplace to race, all through the lens of the commission's work.

Dal Law professor Wayne MacKay and local lawyers Kendrick Douglas and Kymberly Franklin will team up for a panel exploring the history of human rights in Nova Scotia. Dr. MacKay, who served as CEO of the NSHRC for several years, will also lead his colleagues in a discussion about some of the contemporary issues facing human rights in the province.

To close out the day, Dr. Bernard — who was recently appointed to the Senate of Canada — will conclude with a call to action. She says far too many cases take years to get to a tribunal if they get there at all.

"In most of the cases of human rights violation, they tend to go through on their own," she says. "Many people don't even have a lawyer. They do it on their own and it is very difficult."