To say it's been an exceptional couple of years for Dalhousie chemist Axel Becke would be an understatement.

In 2014, he became the first Canadian to receive the premier award in the field of theoretical chemistry from the American Chemical Society. Then, last year, he received Canada's top chemistry and chemical engineering award (the Chemical Institute of Canada's CIC Medal), was inducted into the Discovery Centre-hosted Nova Scotia Science Hall of Fame and — perhaps most notably — was the 2015 recipient of the Gerhard Herzberg Gold Medal, an esteemed career achievement award presented by the Natural Sciences and Engineering Research Council (NSERC).

Now, Dr. Becke is adding another of Canada's most prestigious scholarly honours to that list: the Killam Prize.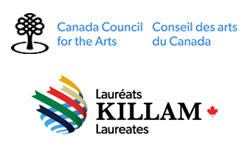 On Monday morning, the Canada Council for the Arts announced Dr. Becke as the 2016 recipient of the Killam Prize in the Natural Sciences. The $100,000 award is funded through the Killam Trusts and recognizes outstanding career achievement in scholarship and research.

"This is a significant honour and great recognition for Dr. Becke's incredible achievements throughout his career," says Martha Crago, vice-president research at Dalhousie.

Dr. Becke, whose research has transformed computational chemistry and physics, is only the third Dalhousie faculty member to receive a Killam Prize since the awards were created in 1981. Biology's Brian Hall (2005) and Philosophy's Susan Sherwin (2006) are past recipients.

As with NSERC's Herzberg Medal, Dr. Becke says part of what makes the Killam Prize special is that it comes from an organization that's been a long-time funder of his research. Support from the Killam Trusts helped bring Dr. Becke to Dalhousie — twice. He came to Dal in 1981 with a Killam Postdoctoral Fellowship, and in 2006 he returned to campus to serve as the Killam Chair in Computational Science until 2015. He also received a two-year Canada Council Killam Research Fellowship in 2005.

"The Killam Trusts have been incredibly important to me throughout my career," says Dr. Becke. "I've been a member of the Killam family of scholars since 1981. So this Killam Prize is very special."

Small-scale research, big results

Dr. Becke's research has focused almost exclusively on expanding the accuracy and applicability of what's known as "density-functional theory" (DFT): a faster, more intuitive method of calculating the properties of chemical systems and materials than older non-DFT methods. What was once an outsider theory is now used in more than 80 per cent of quantum chemical computations — thanks in large part to Dr. Becke's work.

Because of DFT's wide range of applications, Dr. Becke has become one of the most cited scientists on the planet. He has two papers on Nature's 2014 list of the top 100 most-cited scientific articles of all time — both in the top 25, and one of them in the top 10. These days he averages about 10,000 new citations a year, with his rolling total currently at more than 110,000.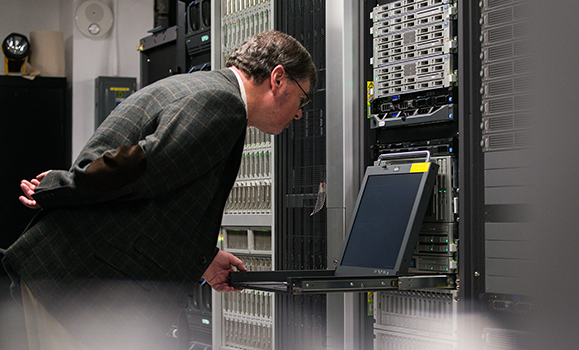 At a time when large-scale scientific research is generating considerable national and international attention — from Dal alumnus Art McDonald's Nobel Prize for his work at the Sudbury Neutrino Laboratory, to the February 2016 announcement of the discovery of gravitational waves — Dr. Becke's research stands out for its relatively small scale and independence. On about half of his publications, including both of his papers on Nature's Top 100 list, Dr. Becke is the sole author. Most of his work is done with pen-and-paper, then writing computer programs to implement and test his ideas. He has nowhere near the massive equipment or infrastructure requirements of those recent headline-generating discoveries. And yet, the influence of his research has been vast, spanning multiple disciplines.

"I'm very proud of my work and the impact it's had," says Dr. Becke. "Big science is great, but it's important to remember that smaller-scale, low-budget science also has its place — that breakthroughs often arise from the creative thinking of independent researchers, and that all applications are driven by fundamental theory."

Looking forward

Dr. Becke technically retired on July 1 last year — although you wouldn't know it from how busy he is.

"Scientists never retire," he says with a laugh. "They may step down from teaching and committee work, but they never retire from science. It always intrigues and drives you. As long as you're able to, you're experimenting."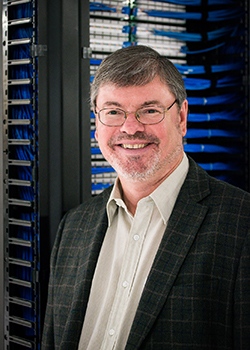 What intrigues Dr. Becke at the moment is an area of research he never expected to find himself in: the study of excited states, the interaction between matter and light. "Many other researchers have used DFT in excited-state calculations, but it's something I've never engaged in myself," he says. "But it's a hot subject, and I've got some ideas I'm now trying out."

At the same time, he's continuing his more traditional DFT work on ground states (the basic equilibrium structures and properties of materials). He says he's in a unique position compared to most scientists, in that his career's work has a logical endpoint: when DFT has been expanded to the point where all types of chemical interactions, from the weakest to the strongest, can be computed.  

"I've thought this through for 35 years, and I honestly think I'm at the stage where I'm wrapping up," he explains. "When I started in the early 1980s, we couldn't even calculate the energies of molecular bonds — the simplest of chemical concepts! But we've solved problem after problem, from bond energies to reaction energies in general, and the weakest interactions in chemistry — van der Waals or dispersion interactions.

"We're now working on something called the strong correlation problem — the last frontier. Our density functionals can now cover pretty much all interactions in chemistry, biology, surface science and materials science."

That's important, says Dr. Becke, because it's the potential of DFT in developing  revolutionary complex materials that may offer the most exciting applications of his work. And while it won't be him doing that work — Dr. Becke is a theoretician, through and through — others, like Dal's Josef Zwanziger and the new Herzberg-Becke Chair Erin Johnson, are moving DFT forward in materials science.

In the more immediate future, Dr. Becke heads to Ottawa for the Killam Prize ceremony at Rideau Hall on May 3 — his second visit to the Governor General's residence in as many years, following last year's NSERC Top Researchers ceremony where he received his Herzberg Gold Medal. He's also taping an interview for CBC Radio's "Ideas" program with Paul Kennedy that will air in the coming months.

Finally, every Killam Prize winner is obliged to present a public lecture at a Killam institution — of which Dalhousie is one. Dr. Becke says he expects to deliver his lecture on campus sometime this fall.