Dalhousie Philosophy professor and noted bioethicist Françoise Baylis is one of 12 international experts recently appointed to shape the agenda for an upcoming global summit on controversial advances in human gene editing.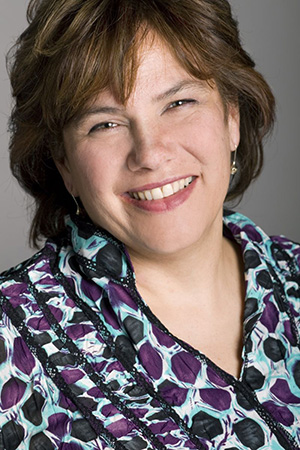 Dr. Baylis is the only Canadian and one of two non-scientists named to the steering committee for the Dec. 1-3 gathering, which will bring more than 300 experts together in Washington, D.C., to discuss the potential benefits and drawbacks of new technologies in the field.

Human gene editing has been around for a few decades, but new techniques — including one called "CRISPR" — have increased scientists' abilities to remove and replace information in DNA with an unprecedented degree of specificity and efficiency. While such advances have the potential to help with treating diseases, they also open the door to other risks, including the push to create "designer babies."

"I think people can imagine the potential benefits in terms of being able to offer certain kinds of interventions to improve human health and well-being, but at the same time people can identify specific harms," says Dr. Baylis, who holds the Canada Research Chair in Bioethics and Philosophy.
The need for humility

The U.S. National Academy of Sciences called for the summit earlier this year along with the U.S. National Academy of Medicine after a team of Chinese researchers published a study based on gene-editing experiments in which they used the "CRISPR" technology on human embryos. They used non-viable embryos with chromosomal anomalies that had no chance of survival.

Many countries around the world, including Canada, have laws on the books prohibiting the use of human embryos in research that has the potential to impact the human germline — that is, research causing modifications that will be passed down to future generations.
While the U.S. has not outlawed such research, scientists and medical experts there and in other countries reacted with alarm to some of the Chinese study's claims and revelations. Some researchers expressed concern over the number of "off-target" effects reported in the study, which meant the scientists' cutting and pasting unintentionally ended up happening in the wrong part of the genome.

"We need to have a fair bit of humility about what we do and don't know about the genome," says Dr. Baylis, who runs the Impact Ethics research group at Dal. "I think a lot of people worry that if you start tinkering, how do you know that you're not going to make a mess?"
A unique conversation

Some individuals and institutions, including UNESCO, have called for a moratorium on such research until the potential implications are better understood and until more regulatory safeguards are in place.

In September, the Chinese Academy of Science and the Royal Society (the U.K. equivalent) both agreed to serve as co-hosts of the upcoming summit, a sign of growing international support for working together on the issue.

"We are on the cusp of a unique kind of international and global conversation," says Dr. Baylis, who notes she has been particularly focussed on making sure non-scientific communities are well represented at the gathering.

"How do we find a way to facilitate a conversation that is going to recognize a range of expertise so that it's not just about scientists deciding what scientists can, will, and should do?" she asks.

Dr. Baylis has also made a point of recruiting several Canadian experts to sit on some of the panels, which will cover a range of topics from the dividing line between therapy and enhancement to research funding and commercialization.

Following the meeting in December, the U.S. National Academy of Science will set up a study committee that will spend several months putting together an authoritative report based on the summit proceedings as well as further data gathering and public input. The U.K., and potentially other jurisdictions, will also issue reports, says Dr. Baylis.

"I think of this as the beginning, not the end," she says.