For many Nova Scotians, summer is the ideal time to tour the province and take in the breathtaking scenery of our province. From the rolling hills of the Cabot Trail to the sandy shores of Yarmouth, Nova Scotia is known for its natural beauty.

For the second time, Tourism Nova Scotia is highlighting the province's botanical beauty with the Garden Road Trip — and Dal's Agricultural Campus gardens are on the itinerary.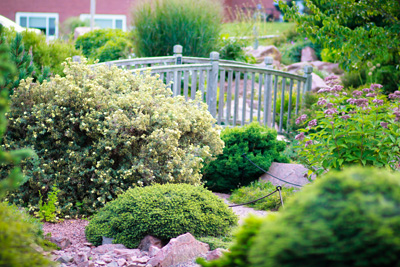 The Garden Road Trip is one of several "road trips" found on Nova Scotia's provincial tourism website, each of them a themed, self-guided adventure for touring the province. They range from outdoor activities and food to lighthouses and summer theatre.

The Garden Road Trip features nine different gardens from around the province, including the Dalhousie Agricultural Campus gardens. It was developed to increase garden tourism in Nova Scotia and to highlight the beautiful gardens and the hard work of gardeners from around the province.

The Dalhousie Agricultural Campus gardens were included in Nova Scotia's Garden Road Trip to highlight the high quality of the horticultural features that exist on the campus. Jeff Morton, senior instructor in Landscape Architecture and Horticulture and contact point for the garden tour, is very excited about the opportunity it provides for the campus.

"The tour has helped highlight the campus to the community," he says. "It directs attention to the quality of our campus and provides opportunities for potential students to see what the campus has to offer."

Boasting more than 148 acres of an extensive plant collection, Dalhousie's Agricultural Campus features a Rock Garden, Herb Garden and Alumni Garden. Along with public booking and catering opportunities, the gardens acts as a tool for the Environmental Horticulture and Landscape Architecture programs at the university. The garden staff maintain a high level of vigilance in the maintenance standards to service the Horticulture and Landscape Architecture teaching programs and in anticipation of summer visits by the general public.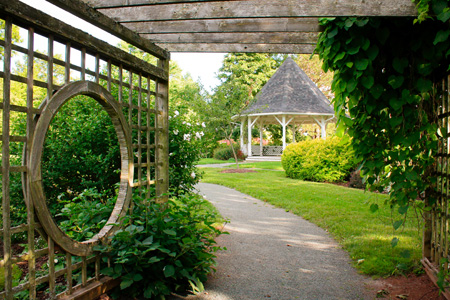 This year, the Dalhousie Agricultural Campus Gardens are also part of Canada's Garden Network and are featured on their website as a garden attraction, placing them on a national map for garden travelers.

As part of their mandate, the Faculty of Agriculture is very supportive of the Garden Road Trip and hopes to continue to engage the community by bringing visitors to the campus for many years to come.

For more information about Nova Scotia's Garden Road Trip, visit the Tourism Nova Scotia website. Guide cards are also available at visitor information centers across the province. For information on Dalhousie Agricultural Campus' gardens, visit dal.ca/ourgardens.

And don't miss the opportunity to view our gardens during the Agricultural Campus' annual Community Open House on July 23!