Margaret Cameron (BEd'76, MA'79), president of Dalhousie Alumni Association Women's Division, is self-admittedly curious by nature. "I love to ask questions," she says with a smile. And it was her curiosity that led to the unravelling of a 100-year-old mystery.

Established in 1909, the Women's Division has for many years been financially supported by the Emily Bevan Harrington Fund. In 2012, Cameron headed to the Dal archives to find out just who Emily Bevan Harrington was. "I had assumed that she was a wealthy woman who left her estate to Dalhousie," says Cameron. "I would soon find out that wasn't the case at all."

Emily Bevan Harrington was one of the first women to come to Dalhousie, beginning her education in 1888, just seven years after Dalhousie opened its doors to women. She would eventually receive a BA in English and her Master of Arts in 1894. Tragically, Emily was plagued by illness and passed away at an early age in 1906, while she was pursuing her doctorate at Dal. A death notice found in the archives describes her as one of Dalhousie's most valued members.

As Cameron dug deeper she discovered that Emily's friends and colleagues started a memorial fund to honour her. A letter sent to other Dalhousians suggested a scholarship supporting women who wanted to further their studies abroad would be the best tribute.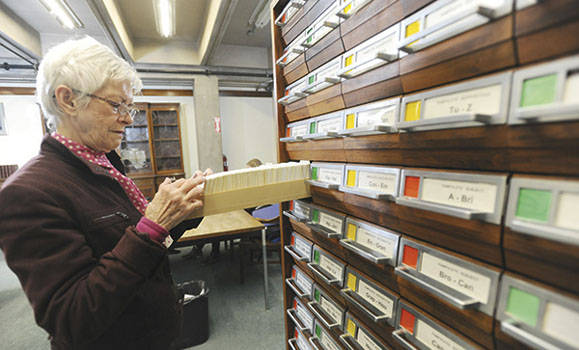 "They had a goal of $5,000 according to the documents," says Cameron. "I found papers here and there with donations of $2, $5 and so on, raising $500. But then there is a large gap in the records and no indication as to where the funds went."

As Cameron read on, she connected the dots. In the early 1900s the Women's Division was advocating for a residence for women students who were away from home studying at Dal. When Shirreff Hall opened its doors in 1923, the Women's Division helped ensure the residence was kept "gracious and comfortable" for women who were calling it their "home away from home." And while the Emily Bevan Harrington Fund was used for important projects over the last 100 years, it wasn't used for its original intent.

"Now that we had all of this history and knew the money hadn't yet been used for a scholarship the way Emily's friends wished it to be, we discussed the possibility of using some of the money for a student award." And that is exactly what Cameron and her fellow executive members did. This fall, the Emily Bevan Harrington Award for International Study will be offered to a female student who will be studying abroad for at least one semester.

"This is really an historical moment," says Cameron. "It may have taken over a hundred years to support a student with this fund, but we're finally able to make it happen. I think it's a good example of women working together to support other women."
This article was first published in the spring 2015 issue of Dalhousie magazine.