Four centuries, one community, fourteen stories.

That's the tagline for Black Halifax, an innovative, interactive multidisciplinary project that celebrates Halifax's vibrant Black community. Through a collection of stories, poems, photographs and films, Black Halifax brings the African Nova Scotian heritage that has flourished since the 1700s to life.

"To explore Halifax's black history, culture and heritage over the course of 300 years, it's a very grand and ambitious project," says Afua Cooper, one of the project's founders. Dr. Cooper is also the James Robinson Johnston Chair in Black Canadian Studies at Dalhousie, founded and chairs the Black Canadian Studies Association, and is a celebrated author and dub poet.
A visual tour

Along with Valerie Mason-John (award-winning author of eight books), Jacob Sampson (an actor from the Annapolis Valley) and El Jones (a spoken word activist and teacher), Dr. Cooper was part of a residency at the Maritime Museum of the Atlantic during African Nova Scotia Heritage Month in February 2014. The positive response from the weeklong exhibit, which featured interactive workshops and presentations, prompted the four poets to memorialize the event with Black Halifax.

"When we ended that week's residency, we had this feeling that it was kind of ephemeral," says Dr. Cooper. "We kind of thought, how can we extend this project? How can we make it more tangible and far-reaching? And so this idea of Black Halifax was born."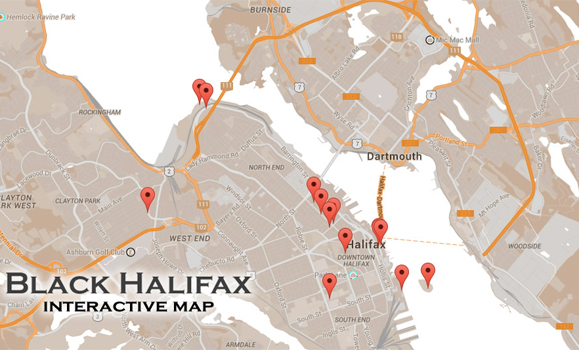 With the help of John Hennigar-Shuh, president of the Canadian Maritime Heritage Foundation, the team began to fundraise for and develop the project. They hired professional storytellers, writers, actors, website developers, and employed the help of Halifax-based film company Pink Dog Productions to create 13 video vignettes, each one speaking to a particular personality, event or location. The videos tell stories about the lives and accomplishments of various human rights activists such as Rocky Jones and Viola Desmond, individuals who changed race relations in Nova Scotia and gave rise to the Canadian civil rights movement.
Moments of history

The project also used artifacts from the Maritime Museum itself to influence stories. For Jacob Sampson, the museum's William Hall corner was a source of inspiration. Hall was a black Nova Scotian who served as a marine in the British Navy, fought in countries such as Turkey and India, and went on to win the Victoria Cross, the British military's highest honour, in 1858.

"Here's this black man from Nova Scotia, and he was the first black to win the Victoria Cross, the third Canadian to win the Victoria Cross, the first Nova Scotian to win the Victoria Cross, and yet his story is relatively unknown," says Dr. Cooper. "One of our objectives with this project was to take these invisible stories of Canadian history and of Black Nova Scotia, and make them visible."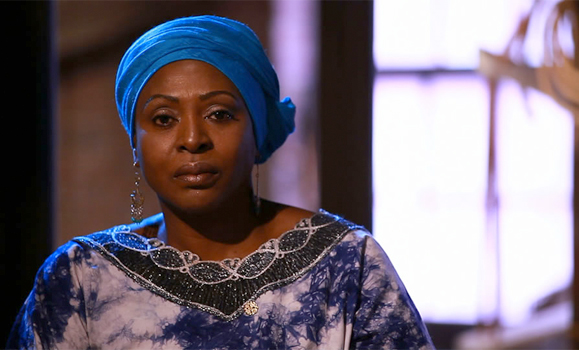 Dr. Cooper herself performs in one of the videos, telling the story of 1,100 Black Loyalists who sailed from Halifax Harbour to Sierra Leone to found Freetown. They represented first large group of former slaves ever to return to Africa.

In partnership with the Delmore Buddy Daye Learning Institute, the Halifax group responsible for sponsoring and hosting the website, Black Halifax is continuing to raise money to bring more stories to life through film. Their next story will be on Portia White, the first Black Canadian concert singer to receive international acclaim despite being discriminated in her bookings.

Aside from Black Halifax, Dr. Cooper is looking ahead to hosting the upcoming 2015 Black Canadian Studies Association Conference in May. The national conference will discuss themes of black leadership and support the understanding of diverse Black communities in Canada, furthering the strides that Black Halifax has made towards itsmission.

"These weeks and months for African heritage are nice, but how I'm seeing it is that Black history should be for the 12 months of the year, not something that we celebrate for a moment and then forget about.

"All across Canada is this rich history that we haven't really tapped into, and we want to put that history out there so that people can know, so that people can be proud, and so that we can see how we've all contributed to the development of this country. That's my idea of celebrating history and celebrating Canada. So when you think of history, it's not just Black history or white history or Chinese history — it's our history."
Learn more: Black Halifax website