Canada's most distinguished academic society welcomed two new Dal faculty to its ranks this weekend.

At a ceremony in Banff, Alta., Thomas Marrie, dean of the Faculty of Medicine, and Mary Anne White, professor in the Department of Chemistry, were inducted as Fellows of the Royal Society of Canada. They join an elite group of more than 2,000 scholars, artists and scientists who are peer-selected as having made remarkable contributions to their fields of learning.

"This is the third year in a row that two of our scientists have been awarded this distinguished honour," says Martha Crago, Dalhousie's vice-president research. "It indicates the exceptional quality of Dalhousie's researchers."
Making a larger impact

Dr. Marrie, dean of the Faculty of Medicine, is well known across the country as a leading infectious diseases specialist who has built a distinguished career as a teacher, researcher and clinician. With over 25 years at Dalhousie, his work means people battling diseases like pneumonia can get better, faster.

Dr. Marrie began his work with Dalhousie in 1977 in the Faculty of Medicine. "The significance of pneumonia as an illness suddenly became a public issue due to an outbreak happened at the annual American Legion convention in 1976," he explains. "This was major news; from then on there was a new emphasis on its research." Subsequently, this type of pneumonia has become known as Legionnaires' Disease.

He worked to raise Dal's profile in infectious disease research in a number of ways, including establishing the Division of Infectious Diseases where he could dig deeper into understanding the causes of pneumonia. In 1999 he was recruited to head the Department of Medicine at University of Alberta, where he made significant contributions before returning to Dalhousie — this time as dean — in 2009.

When asked what motivates his research, he says his interest comes from the larger impact his findings can have. "This research is important to me because it's a common problem in the everyday practice of medicine," he explains. "Pneumonia is serious. Anytime you have a common illness you want to be able to cure it and understanding it is the key."

Throughout his decorated career, he has received many awards for his leadership and research, including the Lifetime Achievement Award from the Association of Medical Microbiology and Infectious Diseases of Canada.

Reaching a milestone such as becoming a Fellow in the Royal Society of Canada is a cause for celebration and, of course, reflection. He laughs as he recalls learning the news of his fellowship, "I was very pleased to hear. I don't think I actually jumped up and down when I read the email, but I was extremely honoured all the same." Dr. Marrie says his ultimate achievement is the impact his research has made in the lives of Canadians, and he mentions his discovery of Q fever pneumonia, a type of pneumonia that has unique features in Nova Scotia.

Although Dr. Marrie is nearing the end of his time as dean, and he plans to take a bit of a break to travel to Australia to spend time with his grandchildren, he fully expects his research work to continue in the future.
Groundbreaking research

Becoming a Fellow isn't the first time Dr. White has been recognized by the RSC. In 2007, she received the organization's McNeil Medal for the Public Awareness of Science, joining the likes of Jay Ingram.

"I do it because it's fun," she says of her outreach efforts, which have included writing chemistry activity booklets for schools and contributing regularly to media programs such as CBC Radio's Maritime Noon. (She's also a member of the Discovery Centre's Hall of Fame.)

"One of the things I love about teaching is students often ask you something that takes you in a different direction, something you've thought about hundreds of times before and their question sheds a whole new light on it. The same thing happens with the public: I love when people ask supposedly simple questions that just throw you right on your heels. I learn a lot from that."

Now, in naming her a Fellow, RSC is recognizing her substantial body of work in materials chemistry. Throughout her 30-year career at Dal, Dr. White has explored the role temperature plays in the properties of various materials: how heat can cause materials to change phase; how heat is transmitted within materials; and what role a material's structure plays when it comes to thermal expansion.

"It's gone all the way from very basic research into the stability of the phase of a single element, to work that has led to new materials that change colour with temperature  — thermochromic — where the principles we've developed have been used by Toshiba to make thermal-erasable ink, allowing paper to be used over and over."

Dr. White, who was also the founding director of Dal's innovative Institute for Research in Materials, counts many honours to her name, but she is particularly proud of the RSC Fellowship for reflecting the overall significance of her scholarly work. And she's pleased she's been able to pursue that work at Dal.

"I've really made my career at Dal, and I'm really proud that I've been able to achieve what I have at Dalhousie," she says. "Dalhousie has given me the freedom to be able to do the sort of things I've wanted to do and with great colleagues and students . . . honestly, it's been a truly excellent place to make a career. It's a community where, I think, scholarship is treated with terrific respect."
Revolutionary insights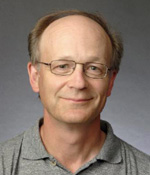 Alongside Drs. Marrie and White, there's a third new RSC Fellow with strong Dal connections. Kenneth Frank, a researcher from the Bedford Institute of Oceanography, was also elected this year. Dr. Frank, who's an adjunct professor with Dalhousie's Department of Oceanography, is renowned for his revolutionary research into the dynamics of marine fish populations and the ecosystems they inhabit.  

To learn more about the Royal Society of Canada, visit its website.