In September, Dalhousie will offer Canada's first Bachelor of Science in Ocean Sciences. The program will expand and enhance Dal's international reputation as Canada's oceans university. The program is designed to educate a cohort of scientists to participate actively in the field of ocean sciences.

"Canada has one of the largest marine jurisdictions in the world and our ocean sector is growing," says Marlon Lewis, chair of the Department of Oceanography. "Society's most pressing ocean problems are interdisciplinary and often international in scope. Dal is responding to these realities by launching the BSc in Ocean Sciences and preparing scientists for what lies ahead."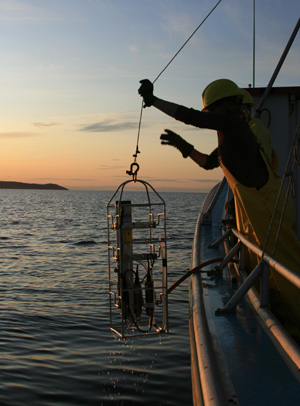 At the moment, Dal offers only  MSc and PhD stand-alone degrees in Oceanography. At the undergraduate level, there are combined undergraduate honours degrees with Oceanography as the "B" subject, as well as a double major with Environmental Science. The new BSc program offers a full suite of options for undergrads looking for a thorough, interdisciplinary education in ocean sciences, including concentrated honours, combined honours, major, double major and minor programs.

"Ocean Sciences students will dig into issues through more hands-on courses and labs, explore the ocean through a summer field class and have more opportunities to work with some of the world's best ocean researchers," explains Paul Hill, Oceanography professor and chair of the committee that spearheaded the program.

"In Nova Scotia, 15 per cent of all jobs are tied to the ocean in some way," adds Dr. Hill. "There are increasing opportunities to apply the latest scientific expertise to the ocean sector, and this degree gives undergrads a head start in taking advantage of them."
Enhanced opportunities

Ocean Sciences students will study the world's oceans through courses in biology, chemistry, physics and geology of the ocean. They will also learn about ocean technology, policy, law and management. Dr. Lewis says that program graduates will be equipped to tackle major global issues after graduation.

"Their knowledge will facilitate the successful adoption of new marine technologies, such as tidal energy turbines," he explains. "They'll also play a critical role in understanding the consequences of the melting Arctic."
 
"There's plenty for undergrads to learn," says Dr. Hill. "Knowledge of the oceans is expanding rapidly and there are increasing opportunities to apply science to the ocean sector."

Marine Biology student Stephanie Davis feels that an undergraduate degree in Ocean Sciences will help equip students to explore the world's most mysterious depths.

"We know more about the surface of the moon than the depths of the ocean," she says. "The ocean is incredibly mysterious."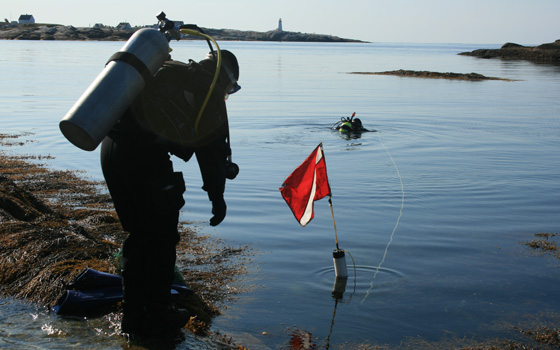 Exploring the enigmatic ocean waters requires knowledge of instruments used in the ocean sector. In the new second-year courses entitled "Tools and Concepts I and II," students will employ sophisticated ocean instruments to examine real-life problems. For example, light sensors will be used to study phytoplankton, photosynthetic microorganisms responsible for half the primary production on the planet.

Students will also gain knowledge of ocean history in order to make decisions about future management. In "Oceans and Global Change," students will examine projected changes in the marine environment, including sea level rise, storm surges and changes in ocean chemistry.  

After they're equipped with the knowledge and skills to study the oceans, students will put their abilities to the test during a summer field course. They will hone their research skills at sea, under the supervision of seasoned oceanographers.
Ocean leaders

Given the multidisciplinary nature of ocean sciences, students will have access to diverse research subjects and projects in the research-intensive Department of Oceanography.

"Right now we have honours students working on everything from carbon dynamics in the ocean to the stability of tidal flats to microplastic pollution in coastal ecosystems around Halifax Harbor," says Dr. Hill. "Ocean Sciences students will have these same opportunities and more."

To Dr. Hill, the opportunity to learn from some of the best in the business is the program's greatest asset.

"Top oceanographers will be in the classroom with undergrads: that's an unbeatable opportunity," he says. "We're putting our best teachers and researchers in front of these students so they can understand how what they learn applies beyond the classroom."

Dal President Tom Traves agrees that the program positions grads to help make Canada a global leader in ocean research and policy.

"Dalhousie is setting the scale for ocean sciences in Canada and the world," he says. "This program extends Dal's reach by providing an avenue to educate and train the next generation of ocean scientists, managers and citizens."

The Bachelor of Science (BSc) in Ocean Sciences is a four-year program. To learn more or to apply, visit the program's website.