Nova Scotia Agricultural College (NSAC) is about to officially become part of Dalhousie as the university's Faculty of Agriculture and its new Agricultural Campus.

It's a major milestone in a long, storied history of agricultural education in Nova Scotia, one that's woven into the development of the agriculture industry both in the province and throughout Atlantic Canada.

Throughout its 100-plus years, the college has adapted to better serve farmers, rural development groups, farm related firms and agricultural services. Along the way, its efforts have led to its status as an important Canadian and international research centre. And now, as Dalhousie's Faculty of Agriculture, the school is poised to become an even stronger centre of excellence in agriculture education and research.

Here are some of the highlights of a history that now becomes part of the Dalhousie story.
Early beginnings


NSAC is the third oldest centre for agricultural education and research in Canada, with roots that stretch back to the founding of three institutions in the late-19th century: 1885's School of Agriculture at the Provincial Normal School, 1889's Provincial Farm in Bible Hill, and 1894's School of Horticulture in Wolfville. The three agencies were merged into a College of Agriculture in Bible Hill, which officially opened on February 14, 1905. Its first principal was Melville Cumming, who came from the Ontario Agricultural College where he was assistant professor of animal husbandry.

The new college's role was to assist the farming community and prepare new farmers to enter the profession, but from the beginning it also supported students interested in further study towards a degree in agriculture. Students regularly transferred to Macdonald College at McGill University or to the Ontario Agricultural College in Guelph to complete their degree.

Federal funds, made available in 1913 to encourage agricultural education, helped support expanded campus facilities and programs. New initiatives included Home Economics education, Women's Institutes, rural science and youth training. And new demonstration buildings at exhibition sites throughout the province were part of a drive to bring agricultural education closer to the people.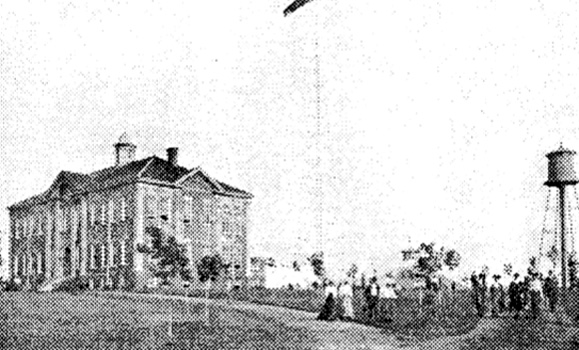 A view of the campus in 1906.
Years of growth


Prior to the merger with Dalhousie, NSAC was part of the Department of Agriculture. What you may not know is that the department (originally part of the Department of Natural Resources) was actually created because of the increased demands placed on NSAC's field staff as the agriculture industry boomed in the 20th century. Operations continued to escalate following the Second World War, as a large number of veterans sought agriculture education. NSAC accepted anyone with qualifications, and a local hotel was rented to serve as the college's first residence.

Though the school has been located in Bible Hill for most of its history, there was a period after World War II where a temporary campus was arranged at the military hospital facilities in nearby Debert. The reason: a disastrous fire that destroyed the science building in 1946. The military hospital served as the home base of instruction until the fall of 1953, when a new science building (now known as Harlow Institute) was completed.

Agriculture changed a great deal in the 1960s. Certain standard operations began leaving the farm and entering industry: preparing livestock feeds, developing fertilizers, and designing equipment. Food processing and marketing functions were also expanding and the scope of NSAC's programs was broadened to keep up. The campus grew accordingly: more residences, three new academic buildings, new barns and campus services.
Degree granting, partnership forming


In 1980, the Government of Nova Scotia passed legislation allowing the college to expand its offerings into degree programs, either by granting a BSc in Agriculture itself or through a suitable arrangement with another institution. That's when the college sought out Dalhousie to formally grant its degrees. Students entering the first year of the BSc(Agr) course in September 1981 were registered into a full four-year program which had four areas of specialization: Agricultural Economics, Animal Science, Plant Protection and Plant Science.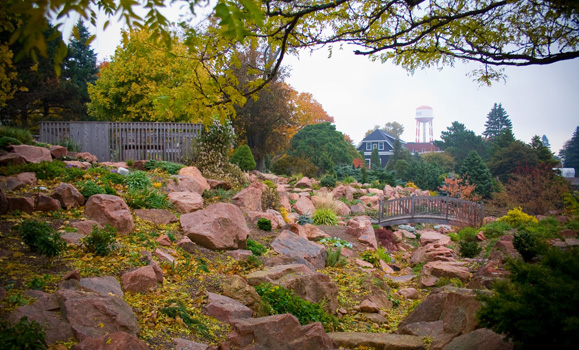 The campus rock garden, built in 2002.

In the last decades of the 20th century, NSAC's campus continued to grow. In the 1980s, buildings were added, including the library, an extension to Cox Institute and the Animal Science building. Increasingly, NSAC found itself as a key player in a number of public and private partnerships, such as AgriTECH Park, a bio-resource crown corporation created in 1997. International development programs took shape. Aquaculture was added to the degree program and, in the early 1990s, the school introduced graduate studies to its roster of programs, with MSc and PhD degrees granted by Dalhousie.
Looking ahead


So what's next?

The merger with Dalhousie, and the creation of a Faculty of Agriculture, is poised to add many more chapters to this story as the 21st century moves along. It's an opportunity to expand existing programs, take advantage of interdisciplinary education and research across Dalhousie, and attract more national and international students and faculty to Bible Hill.

Just as importantly, a Faculty of Agriculture for Dalhousie provides the infrastructure and support to build a national centre of excellence for research and innovation in agriculture, agri-food and bio-resources, harnessing resources to develop additional industry partnerships and attract more research funding. And by bringing Dal and NSAC together, the college's important contributions to economic development, environmental stewardship, and dynamic rural communities will continue, stronger than ever before.

In other words: NSAC's mission isn't changing dramatically as it becomes the Faculty of Agriculture. But its ability to advance the cause of agricultural research and education in Nova Scotia and beyond has never been filled with more promise.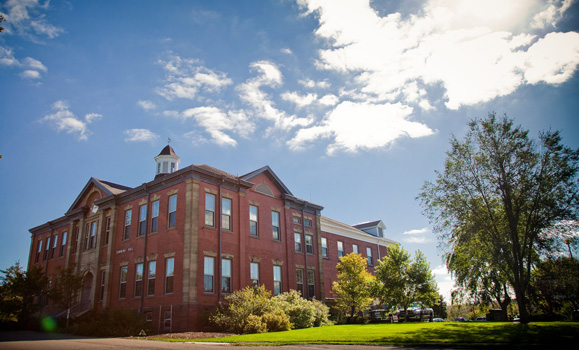 Cumming Hall today. The building is named after the school's first principal.

This summary is based on historical research conducted by Dale Ells, dean emeritus at NSAC. For a more complete history of the Nova Scotia Agricultural College, please read Shaped Through Service, a 279 page illustrated history of the college, available for in-library use at the Killam Library in Halifax and on loan and in the quick reference section at the Agricultural Campus library. It is also available for purchase at the Agricultural Campus bookstore.