A scary thought in the battle against bacteria: there have been no major new classes of antibiotics in 30 years.

There have been what Dr. Donald Weaver, Dalhousie chemist and neuroscientist, refers to as "me too" drugs, that build or strengthen existing anti-bacterial treatments. But nothing so far has been able to keep pace with the rise of so-called "superbugs" that increasingly threaten lives and patient well-being at hospitals: bacterial strains like methicillin-resistant Staph (MRSA) and vancomycin-resistant Enterococcus (VRE), which combined kill more people worldwide each year than AIDS.

An award-winning Dalhousie collaboration is looking to strike a blow in that battle.
DeNovaMed is a spin-off company based on the work of Dr. David Byers and Dr. Christopher McMaster, both members of the Department of Biochemistry and Molecular Biology and the Department of Pediatrics, and Dr. Weaver. In February, the company was named as the provincial winner of Innovacorp's I-3 Technology Start-Up Competition, earning a $100,000 seed investment.
Using the lipid research of Drs. Byers and McMaster—both also clinicians at the IWK Health Centre—and Dr. Weaver's expertise in drug development, the team hopes to enter Phase I clinical trials with a new antibacterial product in the next 18-24 months.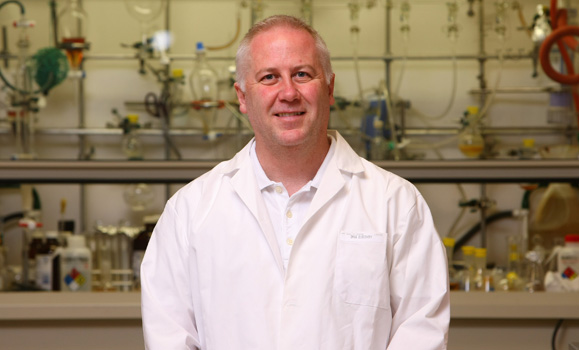 Dr. Chris McMaster, who is also the Canada Research Chair in Biosignalling. (Nick Pearce photo)

"The average human lifespan was only 40 up until the 1930s; antibiotics is what brought it up to 80 today," says Dr. McMaster, explaining the need to revitalize the field in light of growing resistance of bacteria to existing drugs. "We could create a whole new class of antibiotics by shutting off the enzymes that protect bacteria. We do that, the bacteria dies."

"The drugs we make are designed to interfere with the bacterium's ability to make its own membrane – that renders the bacterium ineffective," adds Dr. Weaver. "This is a novel mechanism of action; no antibiotics work that way right now."

True multidisciplinarity


The company has earned seed money from MediNova, an emerging team grant from Canadian Institutes of Health Research as well as two grants from the Canadian Foundation for Innovation. The I-3 Award will be crucial to the company, because it will help leverage funds to take the compound currently under development towards becoming a clinical candidate.

The company is currently managed by a staff of three—COO Christopher Barden, with biology lead Marcia Taylor and chemistry lead Fan Wu.

"This represents true multidisciplinarity - microbiology, chemistry, immunology," says Dr. Weaver. "It's a nice, unified whole."

BIKE Scientific also recognized

DeNovaMed wasn't the only Dalhousie project to be recognized at the I-3 Awards. The second-place finisher in Zone 4 (Halifax Regional Municipality) was BIKE Scientific, a company that licensed a technology developed by Dal chemist Alan Doucette and grad student Mark Wall.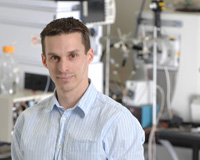 The technology is a new type of cartridge used in centrifuges to prepare spectrometer samples for protein research. This single-step method recovers more protein material at higher purity levels faster than anything currently on the market. The researchers partnered with biotech investor Michael Barr to get the company off the ground.
 
"I was looking for a business partner to help take the project to the next stage, but simply don't have the time to devote to it on my own," explains Dr. Doucette, explaining the importance of linking with other partners on the project - a process in which Dal's Industry Liaison and Innovation office played a critical role.

"It's something we build together: we know the problems, we know our customers, and we know that we can build a successful, commercial product."