They call themselves the "red tape committee." And for the past two years, they've responded to service-issue complaints at Dalhousie with scissors at the ready.
Long line-ups outside Student Accounts — snip! Unable to pay fees online — cut! Meal cards without enough options — slash!
The "Improve Service at Dal" initiative began two years ago under the leadership the Vice President Academic. At the time, a question was posed to every Dal student, staff and faculty member: "Can you identify a policy or a process at Dalhousie that has no sound academic or administrative justification and that impairs service to current or prospective students?"
The response: More than 250 students and staff emailed back, with 400 ideas for change.  Problems included everything from "I wish I could know about my scholarship sooner" to the "annoying line-ups" outside Student Accounts when tuition fees are due.
Ever since, the red tape committee has been busy snipping, cutting and slashing. Some solutions were easy, like posting more downloadable forms online, streamlining the application process for high school students, and developing an online fee payment option. Others were more difficult and expensive, like spending $1.7 million to replace the worn-out turf on Wickwire Memorial Field.
Every complainant received a personalized follow-up email and 10 people received $100 each for the 10 best suggestions. 
"Sometimes the answers were obvious, and students just didn't know the things already in place to solve their problems," says Kim Thomson, project coordinator. "That showed us that we have to keep working on communicating with our students."
Not only has "Improve Service at Dal" resulted in changes for the better across campus, the committee's efforts have yielded an award — third place in a national service competition held by the Canadian Association of University Business Officers (CAUBO). Prizes will be awarded at CAUBO's annual conference in Charlottetown, P.E.I. on June 24.
Identifying problems and finding solutions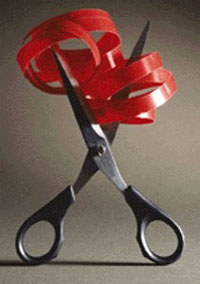 Problem: It's complicated to pay for photocopying because machines don't take the DalCard. You have to get a separate print account. 
Solution: Card readers that take the DalCard have been installed on photocopiers in the Killam Library. The process of converting photocopiers in other locations is ongoing.
Problem: Undergraduates need to be taught "how to learn."
Solution: The number of Studying for Success coaches has been increased. As of September, an early alert system will be in place to flag students having difficulty and to get assistance for them earlier.
Problem: Not enough forms are available online.
Solution: There's no more waiting in line to get forms to drop a class, request transcripts, transfer credits and graduate. These forms are available from the Registrar's Office's website.
Problem: Nine-to-5 office hours don't suit everyone.
Solution: The Registrar's Office, Student Accounts, Counseling Office and other offices that serve students are happy to arrange after-hours appointments. As well, the Student Employment Centre is open later once a week and Student Health Services is open every day of the year except Christmas with evening hours five days a week.
Problem: The pedestrian crossing on South Street between the Henry Hicks building and Dalplex needs more visibility.
Solution: A long-arm light was installed by HRM and the trees trimmed.
Problem: People new to campus don't know about Dalhousie's smoking policy.
Solution: Every September, Dal's no-smoking policy is renewed. The policy, which prohibits smoking in any university building or on university property, has been in effect since Sept. 1, 2003.
Problem: My meal card isn't flexible enough.
Solution: New "On the Go" meal plans offer varying levels of buy-in, which makes them convenient for students to use across campus.
Problem: The average required to maintain a renewable scholarship is too high and not communicated on offer.
Solution: The GPA required was changed from 3.9 to 3.7 and is now clearly communicated when offered.