Mathematics & Statistics
»
Go to news main
Dr. Richard Nowakowski: some words of appreciation
Posted by
Danielle Cox
on April 24, 2017 in
News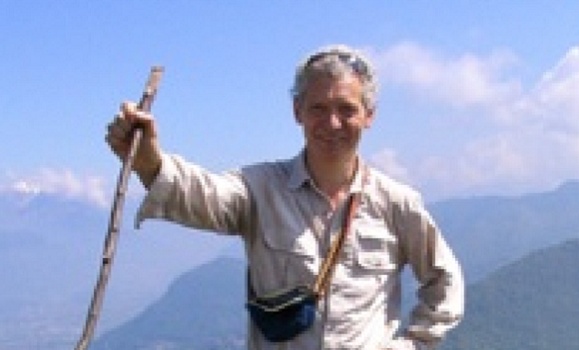 This year Richard Nowakowski turns 65, and as part of the celebrations CanaDAM 2017 is hosting 3 sessions in his honour. Richard obtained his Ph.D. in 1978 from the University of Calgary, under the supervision of Richard K. Guy and he began his career at Dalhousie University the following year.
Richard's program of research has greatly influenced two disciplines, graph theory and combinatorial game theory. He has published over 80 articles in graph theory and 23 in game theory. He has co-authors two books, one in combinatorial game theory, and other in the well studied graph game of cops & robbers – a field study which he has created.
The Atlantic region has been greatly influenced by Richard. He has supervised over 25 graduate students and almost every university in Atlantic Canada has a faculty member that was supervised by Richard. This means that graph theory students in Atlantic Canada are familiar with at least 6 different graph products!
Richard's accolades span both his research and teaching career. He has been the recipient of NSERC Grants and awarded the title of University Research Professor. He was given the 2008 CMS Adrien Pouliot Award for teaching excellence and he has been awarded a Dalhousie Faculty of Science teaching award. His teaching has gone beyond the university classroom to include working with NS Math Circles, the NS Math League and a variety of other math camps and outreach events.
Though Richard is retiring this year, it is safe to say that he will still be actively involved in research. Happy Birthday and Happy Retirement, Richard!
- Danielle Cox