Sprouting Science Summer Camps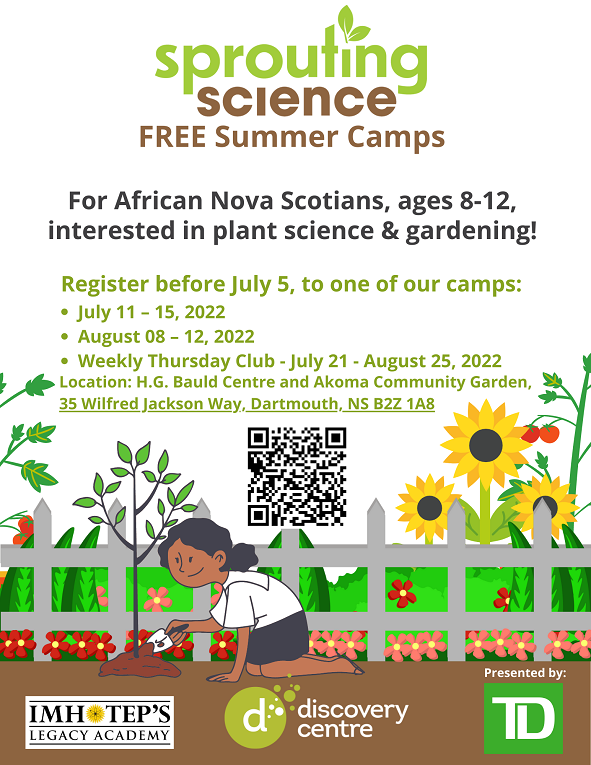 Imhotep's Legacy Academy (ILA) in partnership with The Discovery Centre is will hold summer camps for students interested in plant science, gardening, and hydroponic growing.
Campers will discover and learn about various hands-on planting and gardening techniques and participate in planting a shared plot at the Akoma Community Garden.
The Sprouting Science Camps are FREE for African Nova Scotian students, ages 8-12.
Students are free to select one or more camps of interest:
Camp Dates
July 11th, 2022 - July 15th, 2022
August 8th, 2022 - August 12th, 2022
July 21st, 2022 - August 25th, 2022
(Recurring Weekly Thursday Club)
For answers to any questions, please contact ILA's Sprouting Science Facilitator, Ms. Leah Munroe by phone (902-494-2400) or by email (asp.imhotep@dal.ca).