News
»
Go to news main
Structural change at the Faculty of Management
Posted by
Sonya Jampolsky
on August 24, 2023 in
News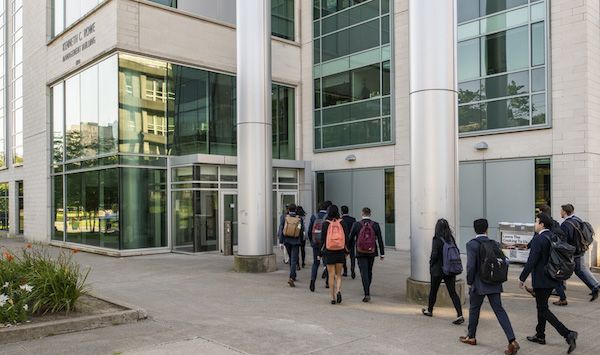 You might have noticed a few changes on this site and within the Faculty of Management.
That's because the Faculty has adopted a new operating structure.
These are organizational adaptations: our programs, our scholarship and research, and our partnerships with the wider community remain the same. But change can be confusing, so here's a quick overview to help you navigate.
Instead of schools, our faculty members are organized internally into eight departments. Our graduate program teams are now working together in the Graduate Student Services (GSS) unit. Our departments and programs are supported by revised and renewed teams of support staff.
These modifications are part of an ongoing project to improve how we work and support one another; to simplify our processes and structure; and to providing greater access for our students to a variety of courses and faculty members. Faculty, staff, students, alumni, employer partners, communities, and friends have contributed significantly to this change process.
The School for Resource and Environmental Studies is now located in the Faculty of Science. We continue to embed environment and sustainability in our programs and remain committed to the essential role of management in responding to climate and environmental challenges.
Dalhousie University is also in the midst of a web renewal process. There will be updates and changes throughout 2023 to all the university's websites; you will see our organizational changes better reflected on our new website.
We look forward to our next generation of students and scholarship, and will continue to celebrate the people, teaching, research, and accomplishments that have contributed to our past, present and our future.