The latest cohort of Canada Research Chairs includes two scholars from the Faculty of Management.

Established over 20 years ago, the Canada Research Chairs program continues to provide opportunities for researchers to excel in their fields and build teams of experts at Canadian institutions. This week, the Government of Canada announced 156 new and renewed research chairs at 36 institutions across the country.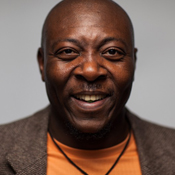 Stanley Asah
School for Resource and Environmental Studies
Canada Research Chair in Social Dimensions of Clean Technology (Tier 1)

Despite advances in clean technologies, inadequate attention to human behaviour is undermining and worsening many of the very issues that the technologies sought to address. Through Dr. Asah's research, a comprehensive approach will be used to explore the interacting influences of multiple behavioral determinants (including social impacts and clean technology justice) of the adoption, diffusion, and social acceptance of clean technologies. Experiments on the suitability of behavioral strategies for addressing clean technology-induced counterproductive behaviours will be conducted, and the results will inform more integrated models of, and strategies for, clean technology adoption, diffusion, proper use, impact mitigation and enhancement, and social acceptance.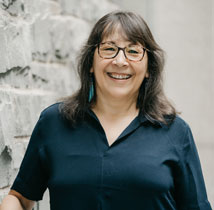 Sherry Pictou
School of Public Administration (joint appointment with Faculty of Law)
Canada Research Chair in Indigenous Governance (Tier 2)

Dr. Pictou's research program seeks to address concerns about the limited participation of Indigenous women in governance and decision-making processes, as evidenced by Reclaiming Power and Place: The Final Report of the National Inquiry into Missing and Murdered Indigenous Women and Girls.

In collaboration with Indigenous women, Dr. Pictou's research examines a re-grounding of Indigenous women and governance based on Indigenous land-based laws and treaty relations to generate a gender-based analysis from an Indigenous perspective that will inform Indigenous and non-Indigenous governance practices. This research marks a critical contribution to some of the research gaps regarding gender and governance.
Read the full story and see all five newly-announced Dalhousie Chairs on Dal News: Supporting big ideas, discoveries and innovations.