2010 Oland Family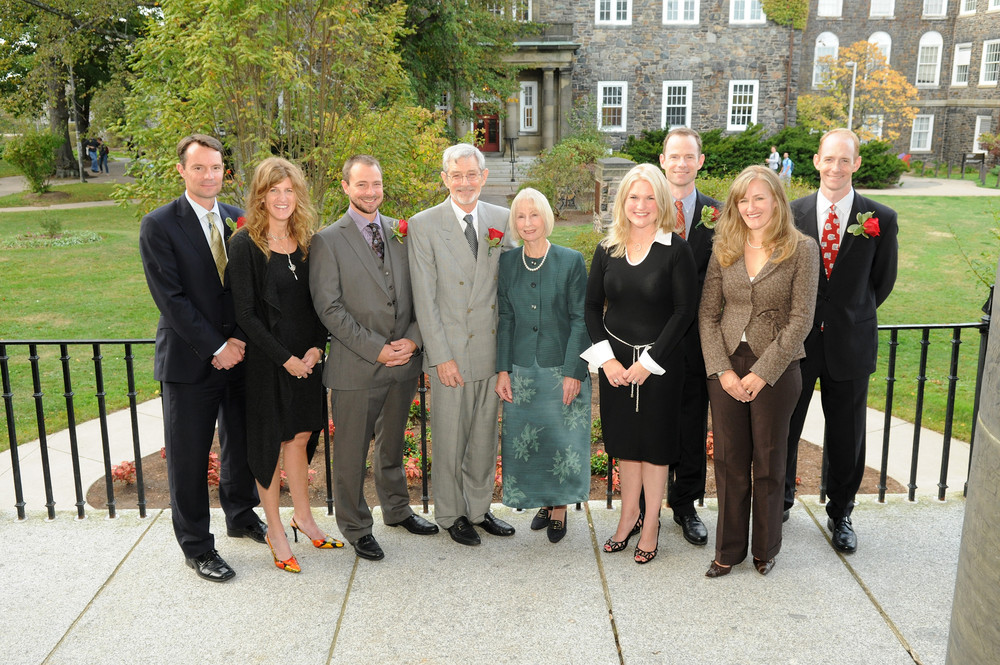 Our 2010 Family Legacy Series Gala Dinner honoured the Oland family: Derek, Jackie and their four sons, Andrew, Patrick, Matthew and Giles (pictured above: Andrew, Derek and Patrick). The family shared with our guests the remarkable history of Moosehead Breweries Limited, Canada's oldest independent brewery.
Located in Saint John, New Brunswick, Moosehead Breweries Limited is Canada's oldest independent brewery. Since 1867, when Susannah Oland founded the brewery, the family has survived two fires, expanded their line of beers, and begun distributing worldwide. Moosehead is still operated by the Oland family, now in the sixth generation. It has grown to become the largest 100% Canadian brewery.
In 2003, Moosehead Lager won a Gold award at the World Beer Cup, and earned another at the prestigious Monde Selection.