2015 Luckett Family
The 411 on Family Business:
Wining and Dining with the Luckett Family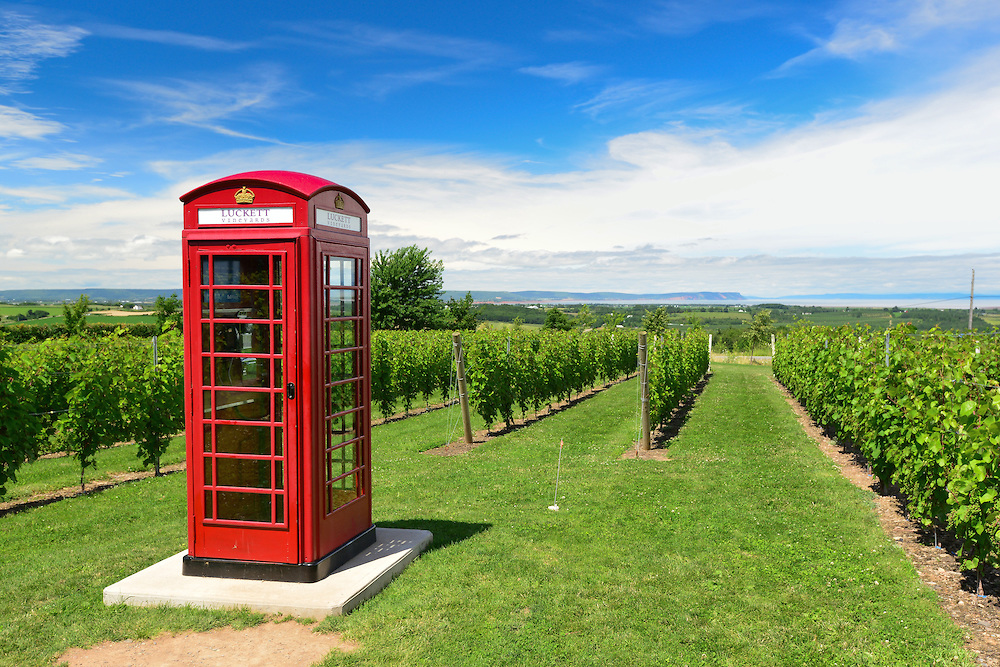 'Pete' is a name synonymous with fine fare in Nova Scotia.  His culinary explorations began as a stall owner in Nottingham, England at the age of 14, and led him around the world before he chose to settle in the Maritimes. Here he formed one of Atlantic Canada's best known and loved brands: Pete's.  "Pete's" is a multi-million dollar retail and wholesale operation with locations in Saint John, Moncton, Bedford and Halifax.  Whether it's new business challenges, or displaying perfect produce, Pete keeps it fresh!
Pete launched a brand new adventure on July 1st, 2011. Following years of planning, Luckett Vineyards was opened for business- bottling unique varieties of wine that thrive in Gaspereau Valley's special maritime micro-climate. Always looking with an entrepreneurial eye towards new adventures, he sees the vineyard as a true calling.   
The 411: Pete did a stint as a Queen's Guard but wasn't able to keep from chatting up the tourists.  He still has the hat.
Geena has been a part of the family business since the ripe old age of 10, and is now following in her father's footsteps at the winery.  Having graduated from Dalhousie with a Bachelor of Management, she's joined the Luckett Vineyards team as the go-to-gal for winery events.
The 411: In equestrian competitions, Geena's horse was named after her one of her favourite varietals, Ortega.