Sheri Lynn
Price
Associate Professor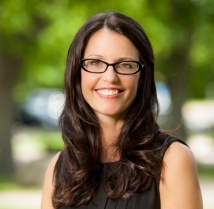 Email:
pricesl@dal.ca
Phone:
902-494-8831
Fax:
902-494-3748
Mailing Address:
Room 122, Forrest Bldg.,
Dalhousie University
5869 University Avenue
PO Box 15000
Halifax NS B3H 4R2

Research Topics:
Nursing and health human resources
Interprofessional socialization
Community health
Biography
Dr. Price's research has focused predominantly in the areas of nursing work environments, health services and women's and community health. Her current programme of research is in the field of health human resources; specifically professional socialization and interprofessional education. Her methodological expertise is in interpretive (narrative) and critical (post-structural) approaches.
Memberships
2017- Present - Pillar Lead for Health Systems - Centre for Transformative Nursing and Health Research
2017- Visiting Scholar, North Island College, Courtenay, BC.
2019- Visiting Scholar – University of Otago- Wellington Campus, Wellington New Zealand.
October 2013- Present - Associate Research Scholar -  Atlantic Health Promotion Research Centre (AHPRC)
September 2012- Present - Co-Investigator - WHO/PAHO Collaborating Centre of Workforce Planning
January 2012-Present - Affiliate Scientist - IWK Health Centre, Women's Health
June 2012- Present - Collaborator -Pan-Canadian Health Human Resources Network (CHHRN)
June 2009- Present  - Collaborator, Applied Research Collaborations for Health (ARCH)
Awards and Honours

May 2017 - CRNNS Excellence in Nursing Research Award
June 2017 - Dalhousie Faculty of Health, Early Research Excellence
March 2016 - NSHRF Decade Cub
AwardMay 2014 - Rising Star Award- Academic Nursing,
May 2014 - Distinguished Alumni Awards, Bloomberg Faculty of Nursing, University of Toronto
October 2013 - YWCA Leadership Achievement Award & Honorary Life Membership
Emerging Scholars - Recognition, Bloomberg Faculty of Nursing, University of Toronto
March 2012 - Gordon Cressy Leadership Award, University of TorontSeptember 2005 - A. Gordon Archibald Alumni of the Year- Dalhousie University
Recent Publications (Last 2 Years)
Covell, C., Sands, S., Ingraham, K., Lavoie-Tremblay, M., Price, S., Reichert, C., Bourgeault, I. (2020). Mapping the Peer Reviewed Literature on Accommodating Nurses' Return to Work after Leaves of Absence for Mental Health Issues: A Scoping Review. Accepted - Human Resources for Health- April 2020.  
Johnson, J., Hermosura, BJ., Price, S., Gougeon, L. (2020). What factors influence interprofessional team collaboration when delivering care to community dwelling seniors: A Qualitative Meta-synthesis. Journal of Interprofessional Care- Accepted April 2020- In Print.
Jackson, L., Bourgeault, I., Kruisselbrink, A., Gardiner Barber, P., Leiter, M., Nourpanah, S., Price, S. (2020). Geographically-mobile healthcare workers and the conditions of their travel: The perspectives of managers. Healthcare Management Forum- Accepted March 2020- In Press. 
Price, S., Sim, M., Little, V., Almost, J., Andrews, C., Davies, H., Harman, K., Khalili, H., Reeves, S., Sutton, E., & LeBrun, J. (2020). Pre-entry perceptions of students entering five health professions: Implications for interprofessional education and collaboration. Journal of Interprofessional Care- In Press.
Jackson, L., Price, S., Barber, P., Kruisselbrink, A., Leiter, M., Nourpanah, S & Bourgeault, I. (2019). "Making visible the employment-related geographic mobility of healthcare workers: The case of Nova Scotia, Canada".  Health Sociology Review. https://doi.org/10.1080/14461242.2019.1659154 
Aston, M., Filliter, J., Price, S. (2019).  Aston, M., Sweet, K., Price, S., McAfee, E,. Sheriko, J., Monaghan, J., Vanderlee, E., McGrath, P., Bye, A. & Walls, C (2019).  Snap Shot: Achieving Better Care Through a One Page Personal Health Profile. Journal of Intellectual Disabilities- Accepted August 2019- In Press. 
Price, S., Vine, J., Gurnham, ME., Paynter, M., & Leiter, M. (2019) The Role of First Line Managers in Managing the Workplace Social Environment: A Qualitative Study. Journal of Nursing Administration (49) 11, DOI: 10.1097/NNA.0000000000000813. 
Harman, K., Sim, M., LeBrun, J., Almost, J., Andrews, C., Davies, H., ... & Price, S. (2019). Physiotherapy: an active, transformational, and authentic career choice. Physiotherapy theory and practice, 1-14. DOI: 10.1080/09593985.2019.1639230 
Wranik, W., Price, S., Haydt, S., Edwards, J., Hatfield, K. Wier, J, & Dorin, N. (2019). Implications of interprofessional primary care team characteristics for health services and patient health outcomes: A systematic review with narrative synthesis. Health Policy. Doi.org/10.1016/j.healthpol.2019.03.015 
Ollivier, R., Aston, M., & Price, S. (2019). From Research Participants to Video Stars: Engaging Families in End-of-Grant Knowledge Translation. Notes on Nursing Scholarship, 1(3), 11-12. 
Ollivier, R., Aston, M. & Price, S. (2019). Let's Talk About Sex: A Feminist Post-Structural Approach to Addressing Sexual Health in the Health Care Setting. The Journal of Clinical Nursing, 28(3-4), 695-702.
Ollivier, R., Aston, M., & Price, S. (2018). From Participants to Video Stars: Engaging Families in Research. Journal of Family Nursing, 24 (4).   
Price, S., Paynter, M., Hall, L. M., & Reichert, C. (2018). The Intergenerational Impact of Management Relations on Nurse Career Satisfaction and Patient Care. Journal of Nursing Administration, 48(12), 636-641. 
Macdonald, D., Aston, M., Tomblin Murphy, G., Jeffries, K, Mselle, L., Price, S., O'Hearn, S., White, M., Mbekenga, C., & Kohi, T. (2018). Providing postpartum care with limited resources: The experiences of nurse-midwives and obstetricians in Tanzania. Women and Birth.  doi:10.1016/j.wombi.2018.07.016 
Leiter, M., Jackson, L., Bourgeault, I., Price, S., Kruisselbrink, A., Barber, P., Nourpanah, S. (2018). The Relationship of Safety with Burnout for Mobile Health Employees. International Journal of Environmental Research and Public Health, 15, 1461. DOI:10.3390/ijerph15071461. 
Nourpanah, S., Gardiner Barber, P., Bourgeault, I., Price, S., Leiter, M., Kruisselbrink, A., Jackson, L. (2018). Intersecting Policy Contexts of Employment-Related Geographical Mobility of Healthcare Workers: The Case of Nova Scotia (NS), Canada. Healthcare Policy 14(2). 12-21. 
Richardson, B., Price, S., & Campbell-Yeo, M. (2018). Promoting a gender-diverse experience in labor and birth. Journal of clinical nursing, 28(3-4), 703-710.   
McIsaac, JL., Warner, G., Lawrence, L., Urquhart, R., Price, S., Gahagan, J., McNally, M. & Jackson, L. (2018). The application of implementation science theories for population health: A critical interpretive synthesis. AIMS Public Health, 5(1), 13-30. DO:10.3934/publichealth.2018.1.13