Megan
Aston
Professor/Associate Director Research and International Affairs and the Director of Centre for Transformative Nursing & Health Research (CTNHR)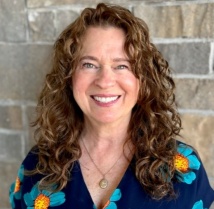 Email:
megan.aston@dal.ca
Phone:
902-494-6376
Fax:
902-494-3487
Mailing Address:
Room 123, Forrest Bldg.,
Dalhousie University
PO Box 15000
5869 University Avenue
Halifax NS B3H 4R2

Research Topics:
Maternal child and infant health
Public health nursing
Feminist post-structuralism
Children with intellectual disabilities
Biography
Dr. Aston teaches Qualitative Health Research and Family and Community Health Nursing. Her program of research focuses on maternal, child and newborn health as well as children with intellectual disabilities, their families and health care professionals who care for them. She uses feminist poststructuralism informed by discourse analysis to examine how health care professionals and clients negotiate beliefs, values and practices regarding health care that have been socially and institutionally constructed through relations of power.
Memberships
Centre for Transformative Nursing and Health Research
Affiliate Scientist IWK Health Centre and Nova Scotia Health Authority
Affiliated Co-investigator with WHO/PAHO Collaborating Centre
CHNC Community Health Nurses Association
International Family Nursing Association
Publications
Mselle, L., O'Hearn, S. Aston, M., Tomblin Murphy, G. & Rigby, J. (2023). Improving comprehensive emergency obstetric and newborn care in Tanzania: A qualitative study. Midwifery.123, pp1-7
Akbari-Nassaji, N., Aston, M., Hughes, J., Cassidy, C., Benoit, B. (2023). Women's Experiences Regarding Physical Activity during the Postpartum Period: A Feminist Poststructuralist Study. Nursing Reports 13, 445–455. https://doi.org/10.3390/nursrep13010041 
Benoit B, Aston M, Price S, Iduye D, Sim M, Ollivier R, Joy P, Akbari Nassaji A. (2023). Mothers' access to social and health care systems support during their infants' first year during the COVID-19 pandemic: A qualitative feminist poststructural study. Nursing Reports. https://doi.org/10.3390/nursrep13010038
Aston, M., Price, S., Storey, S. & Boudreau, M. (2023). Patient reported experiences of pessary use in women under 65 years of age: An interpretive narrative inquiry study. Urologic Nursing. DOI: 10.7257/2168-4626.2023.43.1.24
Etowa, J., Vukic, A., Aston, M., Iduye, D., McKibbon, S., George, A., Nkwocha, C., Thapa, B., Abrha, G., & Dol, J. (2023). Experiences of nurses and midwives in policy development in low- and middle- income countries: Qualitative systematic review. International Journal of Nursing Studies Advances 5 https://doi.org/10.1016/j.ijnsa.2022.100116