Damilola
Iduye
Instructor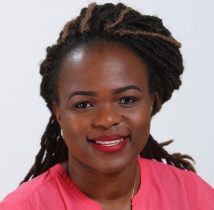 Email:
damilola.iduye@dal.ca
Phone:
902-494-1632
Mailing Address:
Room G18, Forrest Bldg.,
Dalhousie University
PO Box 15000
5869 University Avenue
Halifax NS B3H 4R2

Research Topics:
Licensure and Integration of Internationally Educated Nurses
Health Policy
Health Human Workforce
Right-Touch Regulation in Nursing
Biography
Ms. Iduye holds a Master of Nursing (MN) from Dalhousie University with focus on Health Policy and a Bachelor of Nursing Science (BNSc) from the University of Ibadan, Nigeria. She has experience in diverse clinical settings including general medicine, surgery, geriatrics, and oncology. She uses Right-Touch Regulation Framework to guide her research on the licensure and integration of internationally educated nurses (IENs) in Canada. Ms. Iduye is involved in various provincial and national projects and committees on IENs' integration into the Canadian nursing workforce and has presented her work at various national conferences. As an Instructor at Dalhousie School of Nursing, she teaches Family Health Nursing and Clinical Integration Simulation Lab.
Membership
Sigma Theta Tau International Honor Society of Nursing, Rho Rho Chapter
College of Registered Nurses of Nova Scotia
Canadian Health Human Resources Network
Awards
Margaret Inglis Hagerman Scholarship Award, Dalhousie School of Nursing (2015)
School of Nursing 65th Year Anniversary Scholarship Award, Dalhousie University (2014)
Publications
Week, L. E., Macdonald, M., Helwig, M., & Bishop, A., Martin-Misener, R., Iduye, D., & Moody, E. (in-press). The impact of transitional care programs on health services utilization in community dwelling older adults: A systematic review of quantitative evidence. JBI Database of Systematic Reviews and Implementation Reports. JBISRIR-2017-003486R1