News
»
Go to news main
The Patient Lens
Posted by
Dawn Morrison
on February 13, 2020 in
News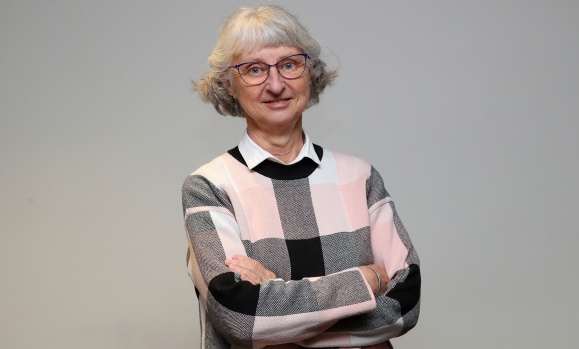 How can we live well if we live with one or more chronic conditions?
Dr. Tanya Packer, Professor in the School of Occupational Therapy and Director of the School of Health Administration, is co-lead of an interdisciplinary team that is working to address this important health care challenge. The International Chronic and Complex Condition Research Group (IC3RG) includes Dr. George Kephart from the Department of Community Health and Epidemiology as well as health providers, researchers, graduate students and patients all working together to improve the lives of people with chronic conditions. 
 "People with chronic conditions are like everyone else; they want to pursue careers and interests, spend time with friends and family, and enjoy life. The do want to wake up every day and think 'how do I manage my pain,' 'what are some strategies for dealing with extreme fatigue,' or 'how can I go to work and take care of my family today," said Dr. Packer. "We interviewed 117 people with neurological conditions each month for eleven months and asked them directly what they did to stay healthy, manage day to day activities, maintain relationships with others, and manage their emotions."
The interviews provided a wealth of information that, when combined with other data collected by the group, created a taxonomy for health care providers to see patient needs for support through a patient lens.
Seven strategies for living well
One in three people in the world now live with a chronic condition, even children as young as 12. By the time most people reach 80, they are likely to be living with two conditions such as arthritis, cancer, heart disease, asthma or diabetes. Nova Scotia has some of the highest rates of chronic conditions in Canada.
"In this research, we asked questions like, 'what are things that you do to manage your disease,' 'what about diet and exercise,' 'how do you find the resources you need for the costs associated with your condition,' and more. From these conversations, we were able to identify seven different types of strategies people use to live well with a chronic condition," Dr. Packer said.
The seven kinds of strategies are:
Healthy Behavior Strategies: Maintaining a healthy lifestyle in order to enhance health and limit the risk of lifestyle related illness.
Activities Strategies: Finding ways to participate in everyday activities (leisure activities, work activities, household chores) despite problems such as fatigue, pain, memory loss or disability.
Internal Strategies: Preventing and managing stress, negative emotions and internal distress; creating inner calm.
Social Interaction Strategies: Managing social interactions and relationships to be able to participate without exposure to negative reactions.  
Disease Controlling Strategies: Preventing, controlling and limiting symptoms, complications and/or disease progression.
Process Strategies: Strategies used to be well informed and to make good decisions.
Resource Management: Seeking out or managing different types of formal and informal help.
This patient-centred lens is now being used by many of the NSHA chronic disease, diabetes and family practice teams to self-assess whether they are providing the support patients need to manage the everyday tasks of living with their conditions. Also under development is a patient-reported outcome measure that will provide a way for patients to indicate their needs, providers to respond to those needs and researchers to test effectiveness of their interventions.
 "The data that we are collecting is informing NSHA about gaps in critical areas, to better meet patients' needs. For example, in one situation, a social worker was added to the team, in others a pharmacist or occupational therapist may be indicated, , depending on patient needs. NSHA is also using our results to optimize nursing roles in collaborative practice teams" Dr. Packer said.
She and Dr. Kephart recently returned from Sweden and the Netherlands where they are collaborating on the patient-reported outcome measure, currently being translated into Swedish and Dutch. Patients there will also be able to evaluate and communicate their needs in the seven areas identified through the chronic conditions research.
Last November, Dr. Packer also travelled to four countries —  Turkey, UAE, Oman, Qatar — with the Canadian International Health Education Association (CIHEA), a group of higher education professionals to promote Canadian health education. "Canada's reputation is solid in health care and education, and Dalhousie is recognized for its prominence in both of these areas," she said.
Through collaboration, the IC3RG is creating transformation within health care and improving the health and wellbeing of those with chronic conditions.