News
»
Go to news main
10 Reasons to attend your class reunion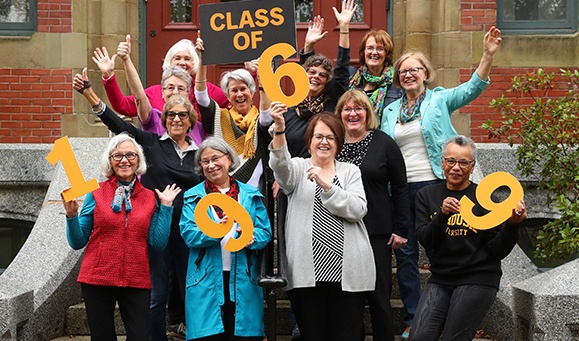 Reunion planning for 2020 is well underway and alumni are stepping up to help organize their class. Class anniversaries are often celebrated in five year increments, but you are welcome to hold a reunion any year. Our faculty Alumni Officer would be happy to work with you to ensure your event is a success and that a fun time is had by all.
Contact Kathy MacFarlane and she will work directly with you and your College/School to coordinate your event. Let's start planning!
Here are 10 great reasons you should attend your class reunion:


You are grateful you can attend!
You can visit your old School, walk the halls, and reminisce.
You talk about old times, old friends and old significant others.
You get to laugh a lot.
You get to see today's University and feel grateful for your experience.
You get to hear all that great music that you loved, and you remember what those songs meant to you. (You may even dance!)
You can see old friends in a new wiser light.
Your emotions may surprise you.
You can memorialize the memory of those no longer here.
You realize life is short. Enjoy the moments now.