News
»
Go to news main
Standing ovations and sold‑out shows: What's next for There's Something in the Water
Posted by
Stephanie Brown
on September 26, 2019 in
News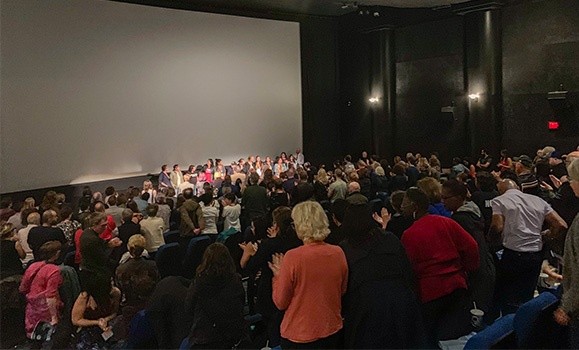 It's been a whirlwind few months for Dr. Ingrid Waldron. The documentary she co-produced with Elliot Page and Ian Daniel based off a book she wrote with the same title, There's Something in the Water, premiered at Toronto International Film Festival, then had three (originally just one) screenings at the Atlantic International Film Festival.
Dal Health's Dr. Waldron says she is still surprised how much, and how quickly, this project took off.
Video by Bruce Bottomley.
Dr. Waldron says the team has been approached by many local and international film festivals, as well as several sales agents to buy the film which would be their ultimate goal. Professors have also reached out requesting a copy of the film to screen in their classrooms. They are currently looking through all of the offers and invitations to get a sense of what's right for them.
You can purchase Dr. Waldron's book from Fernwood Publishing here.