Dal's 200th Anniversary gives us an opportunity to reflect on the Faculty's role as a transformative health leader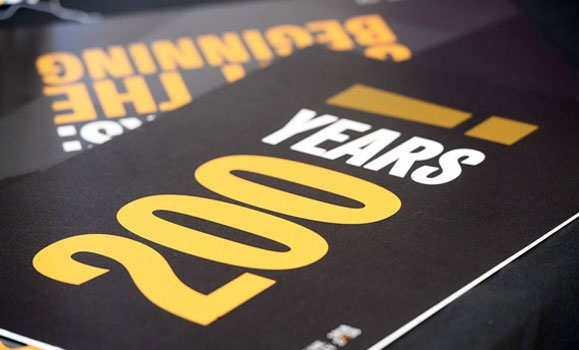 The new year typically brings with it an opportunity for reflection, especially when it marks an important milestone. On February 6, Dalhousie officially marked its 200-year anniversary with a stirring Bicentennial Launch at the Rebecca Cohn. The event brought together students, faculty, staff, alumni and friends in a packed house to take a look back on Dal's history and accomplishments over the past two centuries.
Here in the Faculty of Health, we've been taking our own look back. We launched our 200 Achievements social media campaign in January, one of our Faculty's 200 Anniversary initiatives. This campaign will run throughout the year, highlighting the people and events that shaped our Faculty into what it is today — a transformative leader in health care and education.
Dal's anniversary year also gives us the chance to look ahead to an exciting future.
We are deep in the planning stages of our upcoming Healthy Living Healthy Life (HLHL) Conference — a large-scale, interprofessional health conference focused on research, practice and innovations that are focused the diverse methods and approaches to cultivating  health. This signature event will bring together health researchers, decision makers, clinicians, community groups, businesses, students, faculty and more. Capping off the HLHL Conference will be an energetic and inspiring community workout by an internationally-renowned fitness trainer and motivational speaker (details to come!). Mark your calendars for September 19-22 for these exciting events.
Any proceeds from Healthy Living Health Life and the community workout will be put into our Scholarship for PhD Studies in Health. You'll hear more about these initiatives, including event and registration details, in the coming weeks and months as our plans become finalized. We have planned these events to engage and connect with our diverse stakeholders and to welcome an era of being an active and collaborative partner in generating and supporting health solutions in Nova Scotia and beyond.