News
»
Go to news main
RIP Prof. Kate MacDonald
Posted by
Cheryl Bell
on January 24, 2022 in
News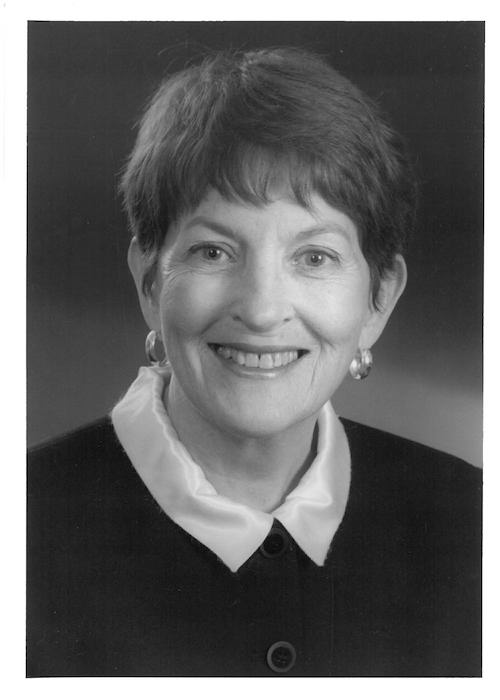 Katherine (Kate) MacDonald, who taught in the School of Dental Hygiene for 30 years and was director for 13 years, died peacefully at her home on January 17 in her 88th year. She is remembered as an excellent colleague to work with, a mentor to students and faculty, and a lovely person.
Prof. MacDonald was born and spent her early years on Prince Edward Island before going to Boston in 1951 to study at the Forsyth School for Dental Hygienists. She completed a Bachelor of Science in health education at Boston University during the summers of 1964-67, and later on in her career (1975-77) she studied for an MEd in continuing education here at Dalhousie University.
After a number of early practice settings, including at the PEI Department of Health and the Department of National Health and Welfare and a year as an assistant professor in the School of Dental Hygiene at Old Dominion University in Norfolk, Virginia, Prof. MacDonald found her long-term home at our School of Dental Hygiene.
Over her 30 years at Dal, Prof. MacDonald served in many different capacities, including as director of the School of Dental Hygiene from 1969 to 1982. In 1987 she became director of Continuing Dental Education, a role she held until her retirement in 1997. According to a former colleague, Prof. MacDonald had a "belief in the importance of preparing students to provide clinical care and supporting them in practice through continuing education". 
During her time at Dalhousie, Prof. MacDonald served on many university and Faculty of Dentistry committees and professional organizations. She enjoyed helping to support the Canadian Dental Association accreditation process. She also had several publications and presented numerous papers.
Throughout her career, Prof. MacDonald continued to participate in dental and dental hygiene education meetings and courses in Canada and the US until her retirement. She also enjoyed learning about the arts.  She had a wide circle of friends and many hobbies, including skiing, skating, bridge, yoga, and travel. She stopped skiing when she turned 80 and continued to skate until two and a half years ago. The funeral will be held at a later date in Souris, PEI.
On Kate's retirement as director of the School of Dental Hygiene, her colleagues set up a student bursary fund in her honour in 1982. Each year, the bursary helps support a dental hygiene student who is facing financial need pursue their education at Dalhousie. Donations can be made to the Kate MacDonald Bursary Fund at giving.dal.ca/kate.