News
»
Go to news main
Dr. Bob Loney: Passing on the Olympic torch
Posted by
Cheryl Bell
on July 16, 2020 in
News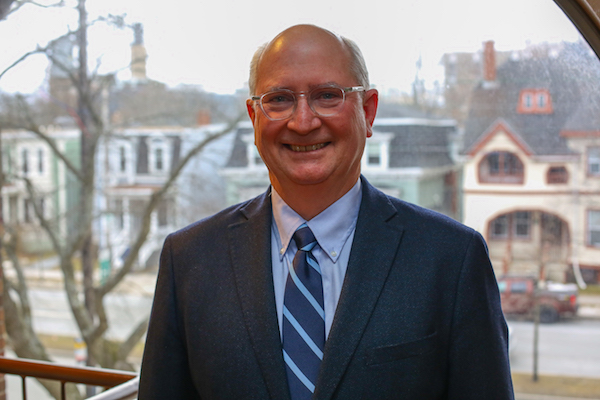 Dr. Bob Loney may have left the building, but he is far from gone from the Faculty of Dentistry.

Dr. Loney's retirement, after 23 years in the Dalhousie Faculty of Dentistry, officially took effect at the end of June 2020. The famous laugh will be missed, but the Prosthodontics Olympics torch is still alight and burning brightly. Before retiring, Dr. Loney made sure the torch – and the Olympics – were in the safe hands of Dr. Tanya Cook – a competitor in the first Dal Prosthodontic Olympics in 1997 – for the next leg of the relay.

In honour of his retirement a video was created to celebrate the long history of the Prosthodontic Olympics at Dal and Dr. Loney's inspiration for creating them.

Other teaching and learning innovations
Retirement will also not affect Dr. Loney's ability to continue to teach and enlighten many students and practitioners around the world through his online resources.
His website and YouTube channel have made over 70 instructional videos on many aspects of removable prosthodontics freely accessible to students and professionals who want to reinforce what they have learned in the classroom and lab or refresh their knowledge of certain procedures. At well over 1 million views – and growing – this teaching innovation continues to enlighten students and practising dentists in countries all over the world.

A longstanding believer in the teaching, learning, and clinical care benefits of digital dentistry, Dr. Loney spent six years researching and assessing new digital equipment, such as scanners, 3D printers, and milling equipment. He has advised the Faculty of Dentistry on the best timing for the acquisition of new equipment.
With a fundraising campaign underway and a plan for the introduction of new digital equipment in place, another boost to teaching and learning in the Faculty of Dentistry is set to unfold.