News
»
Go to news main
Impressions made at Prosthodontic Olympics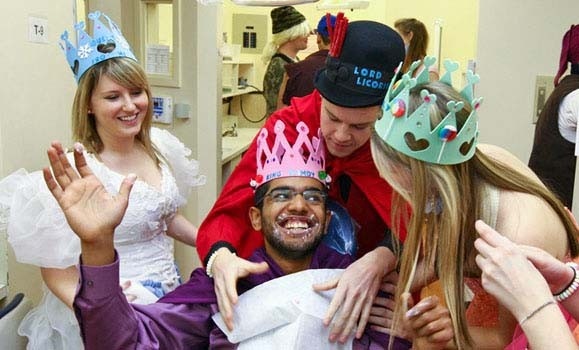 On Monday, January 28, 2013, second year students at Dalhousie University's Faculty of Dentistry took part in the 16th annual Prosthodontic Olympics. This event gives students the opportunity to apply their dentistry skills in a fun, competitive setting.
Seven teams took part in this year's event, which included five competitions – Alginate Impressions, Boxing Final Impressions, Rubber Dam Placement, Crown Preparations and Provisional Restoration of a Crown. Each student was assigned to one of the five events and were timed from beginning to end, and evaluated by the judges – full and part-time faculty members – who score the students' work based on speed and quality.  
"The Olympics are an excellent way for students to practice their speed and quality in clinical procedures," says Dr. Robert Loney, Chair of the Department of Dental Clinical Sciences and organizer of the event. "These skills become essential assets throughout our students' time in dental school, and later in general practice!"
With more than $7,000 in prizes donated to the school for this event, awarded to the top individual and team achievers, as well as the team with the best costume. The team with bragging rights and the title of the 2013 Prosthodontic Olympic Champions are the Swamp Doctors, who scored 82 of a possible 95 points. This team included Emily Wallace, Ben Lawlor, Nabil Moussa, Tom Pastor and Ryan Millet. In addition, two students set "world record" times in their events – congratulations to Talal Alali and Ben Lawlor!
View a list of all results from the 2013 Prosthodontic Olympics.
Read more in the Dal News