About Russian Studies at Dal
Добро пожаловать! Welcome to the Department of Russian Studies!
Кафедра русского языка и литературы при Униерситете Дальхаузи была основана еще в 1944-ом году. Первая магистерская работа (о Пушкине) была защищена в 1947-ом году Юлией Сванбург.

(Translation) The first classes in Russian at Dalhousie were offered in the autumn of 1944, making it one of the oldest Russian programs in Canada. Its first MA thesis (on Pushkin's life and works) was defended in 1947 by Julia A. Swanburg. We administer the oldest continuously-operating Russian study abroad program in Canada. Learn more about the department.
The department also administers the Chinese Studies Program.

Course news: RUSN 3200 "Russian Music Baroque to Rock"
A new course this year, RUSN 3200 "Russian Music Baroque to Rock" is also cross-listed with the Music Department. Learn more here.

Get Cultured
The Russian Studies Department is rich with culture. Improve your Russian conversation skills, sing a Russian folk tune, or enjoy a get-together with the Russian cooking club. Learn about these cultural events and more.

Course news: RUSN 2037 "Russian Film II"
Study Russian cinema from the 1960s to today's blockbusters. Cross-listed with Theatre, Film, and English. Learn more here.
Russian Studies News
Последние новости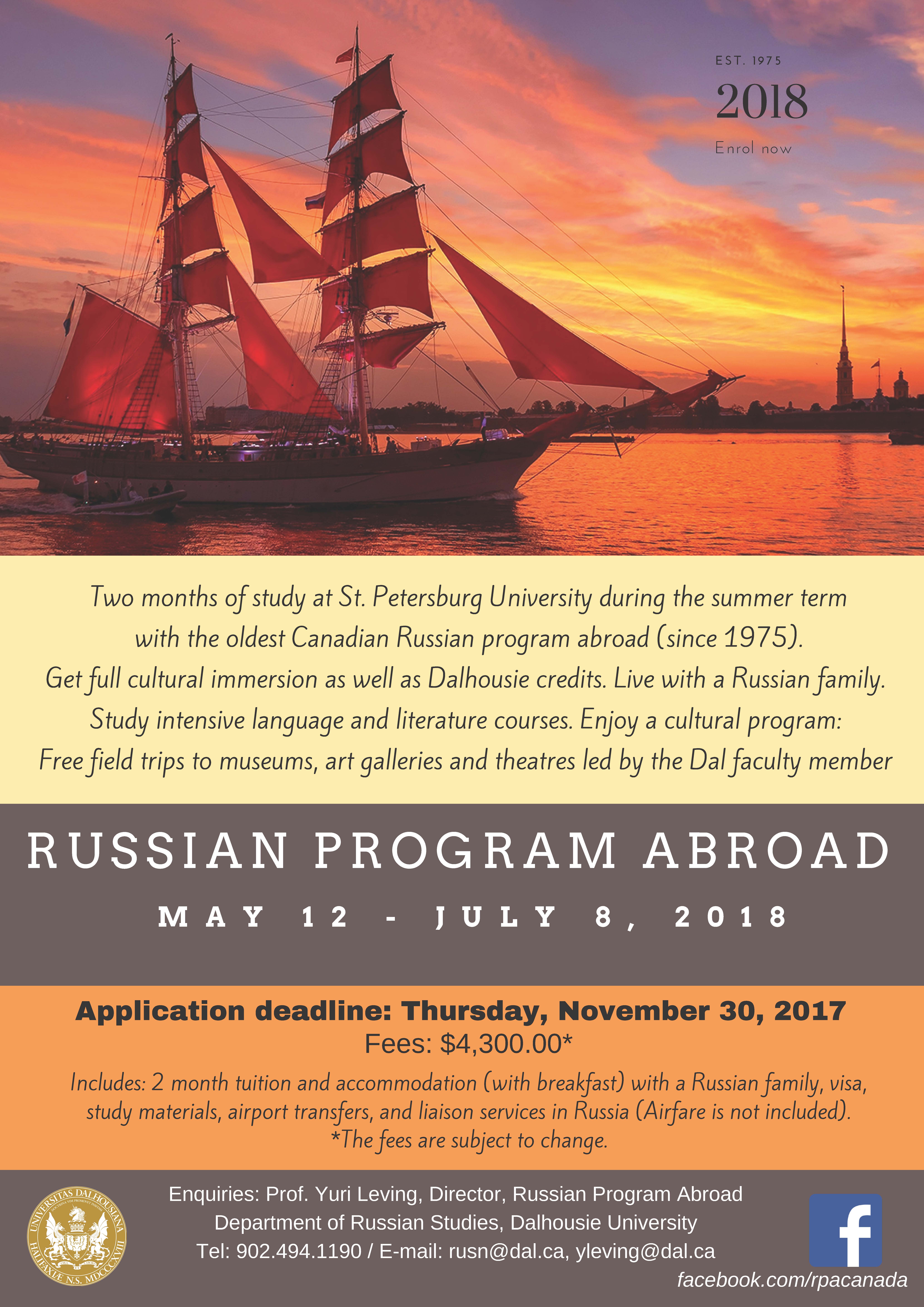 Yuri Glazov Memorial Award  

Learn more here
Governors' Award Recipient 2016
Aaron Taylor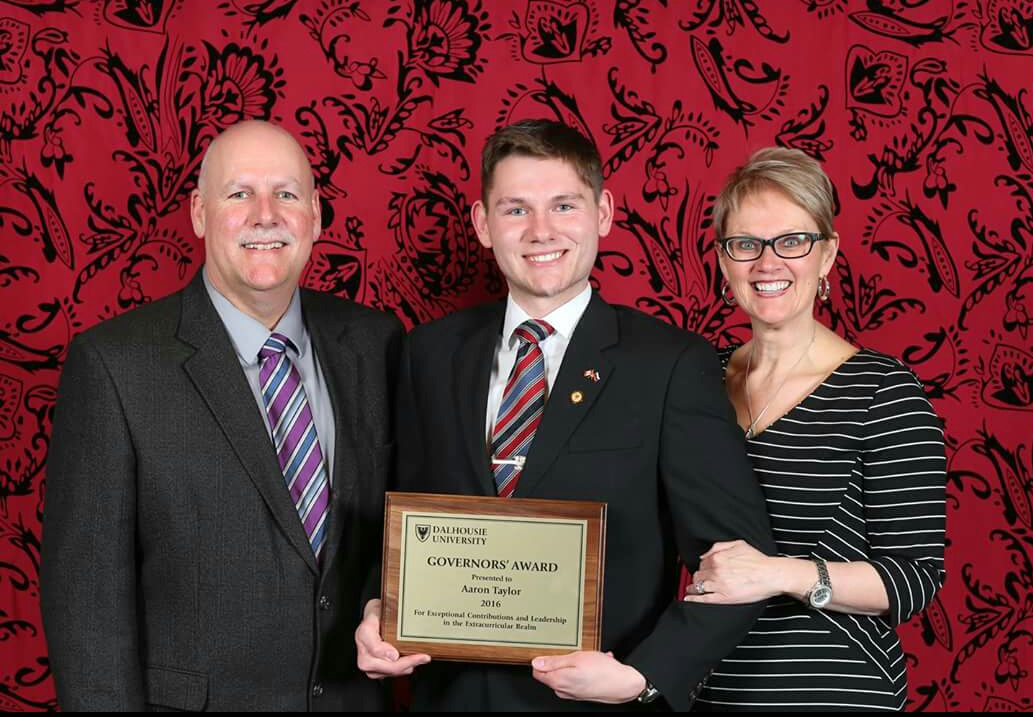 Learn more here.
University Research Professorship
Richard Florizone, President of Dalhousie University, has announced Professor Yuri Leving as one of the five recipients of the University Research Professorship upon recommendation of the Selection Committee on April 4, 2016. The title of University Research Professor is granted to a limited number of individual Dalhousie faculty members who have achieved distinction in scholarship. On behalf of the University, President Florizone extended his sincere congratulations to the new University Research Professors and best wishes for continued success. Fiona Black, Associate Vice-President Academic, and Frank P. Harvey, the incoming Dean of the FASS, have also congratulated Professor Yuri Leving with this achievement.  
Course news:
RUSN 3060 "Putin's Russia"
The theme of this year's Russian Topics course is "Putin's Russia." Learn more here.