News & Events
Events Calendar
Subscribe
There are no events for your selection.
PAST EVENTS
 
The following is a live recording of Putin - Decoding the Enigma.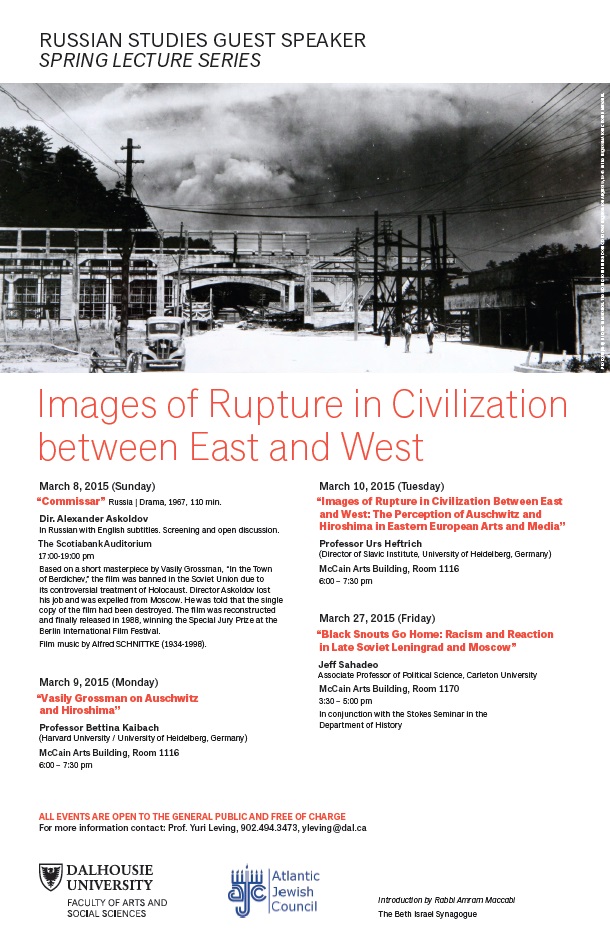 Below: Professor Yuri Leving and Aaron Taylor, President of the Russian Student Society at Dalhousie University, at the annual King's Advising Luncheon (February 4, 2015). During an Open House event students had an opportunity not only to meet one-on-one with the representatives of the Department of Russian Studies, but also to browse booklets and hear about our study abroad programs.

Winter Term Brown Bag Lunch Series, with Dr. Norman Pereira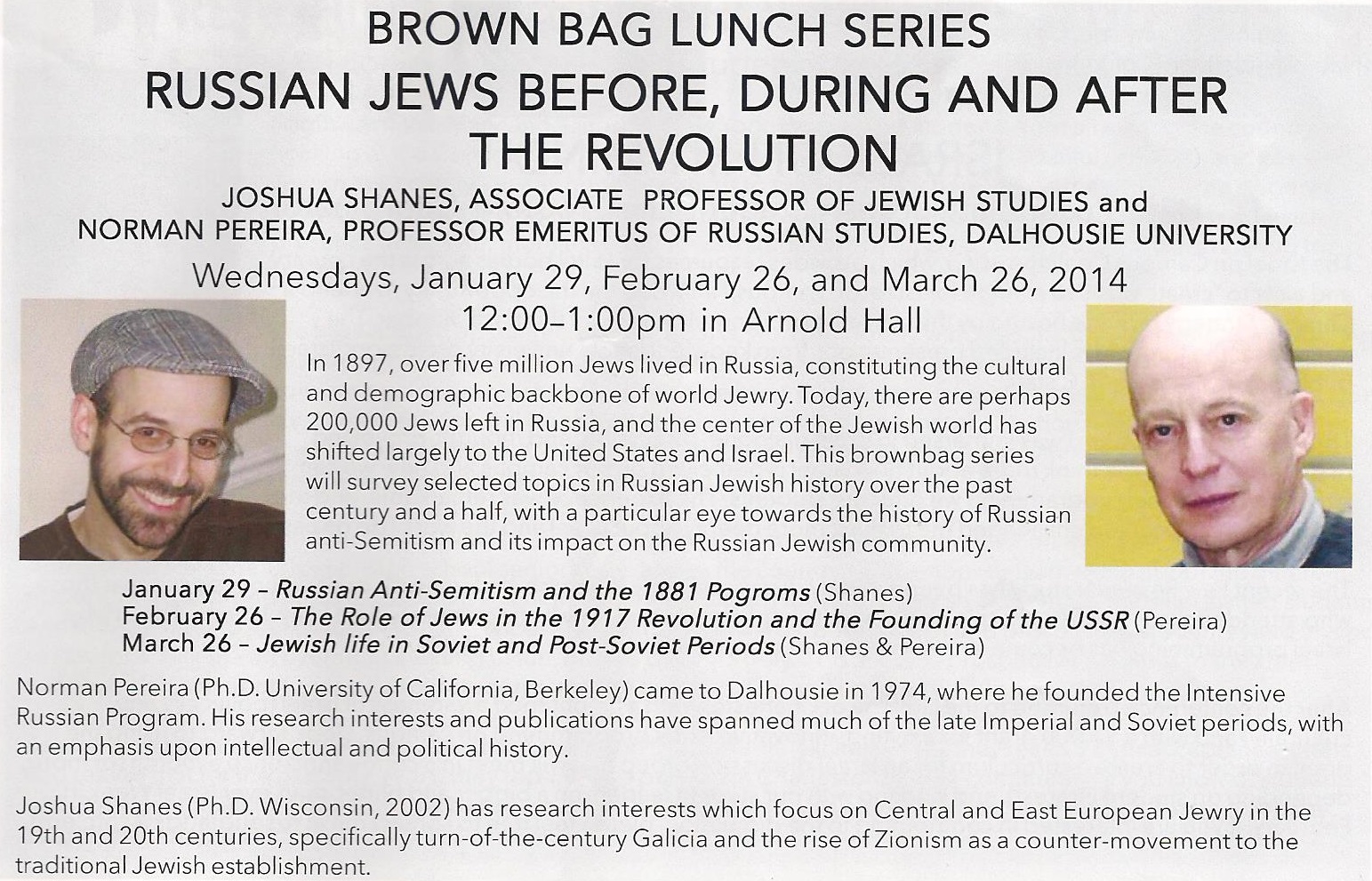 Read the Dal News article "Coffee in Cuba, art in Russia" here.