Part‑time Instructors
Meet our part time instructors for the 2023-24 academic year !
Shelagh Savage
A long-time practitioner, Shelagh joined the IDS department in 2020 as a part-time lecturer of INTD3002 – "Development in Practice".
Prior to that, she was Associate Director (Partnerships) at the Coady Institute, responsible for equitable partnership development, program planning and educational design. This included facilitation of courses on Re-thinking Partnership as well as ABCD.
This was preceded by 20+ years of international cooperation with partners around the globe, including: innovative international programming (Country Director, WUSC Sri Lanka), Volunteer Cooperation (Executive Director, VSO Canada), and numerous global organizations focused on Youth leadership and Peacebuilding.
Committed to coalition building and collaboration to influence positive change, Shelagh has worked in partnership with CSOs in South Asia, South-East Asia, Sub-Saharan Africa and the Caribbean; as well as with UN agencies such as ILO, UNOCHA and UNICEF.
She is also an active volunteer in Canadian networks, local community organizations and national boards. (including: Royal Roads University Advisory Council, GAC Covid-19 Solutions Team, Atlantic Council for International Cooperation)
As a practitioner, her research, conference presentations and publications include work on Equitable & Multi-stakeholder Partnerships, Facilitating Transformative Leadership Learning as well as Community Participation and Conflict Management.
Shelagh can be contacted at ssavage@dal.ca
Gianisa Adisaputri,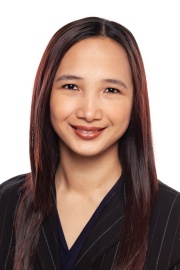 Gianisa Adisaputri, M. Emergency Management (Auckland University of Technology), M.D. (State Islamic University Syarif Hidayatullah), is an award-winning scientist, physician, instructor and consultant. Dr. Adisaputri is an instructor in Dalhousie's International Development Studies Department, and a PhD student in the Faculty of Health. Her research interests include access to healthcare, psychological resilience, and emergency management. Her dissertation investigates access to primary care among immigrant women in rural communities. Dr. Adisapurti has published several articles in leading journals, which have garnered over 200 academic citations, and won several notable awards, including New Zealand ASEAN Scholarship and the Nova Scotia Graduate Scholarship. She is a frequent reviewer for several prestigious journals including The International Journal of Disaster Risk Reduction. Previously, she was a member of the Indonesian Medical Association, a medical manager at a multinational pharmaceutical company, and an English-Indonesian translator.
Gianisa can be contacted at gianisa@dal.ca
Chioma Abuba
Chioma Abuba is a PhD (ABD) candidate in African social history at Dalhousie History Department, with years of experiece in teaching and research on twentieth century African history. Her research interests include African social history, colonialism, women's history, cultural sudies, ethnic identities and international development. She is currently working on the history of Igbo identity in twentieth century Southeastern Nigeria, for her dissertation. Her research interrogates dominant linear conceptions of African cultures and identities. It seeks to complicate binary stories of social change in Igbo and African historiographies by unpacking the complexity of Igbo cultural production within changing colonial circumstances. Her articles have appeared in the Nsukka Journal of History, Journal of Tourism Development in Nigeria, and a chapter in Rethinking Securities in an Emergent Technoscientific New World Order: Retracing the Contours for Africa's Hijacked Futures edited by Munyaradzi Mawere and Artwell Nhemachena.
Chioma can be reached by email : Chioma.Abuba@dal.ca