»
Go to news main
Ocean Launch
Posted by
Kelly Larkin Conway
on August 7, 2013 in
News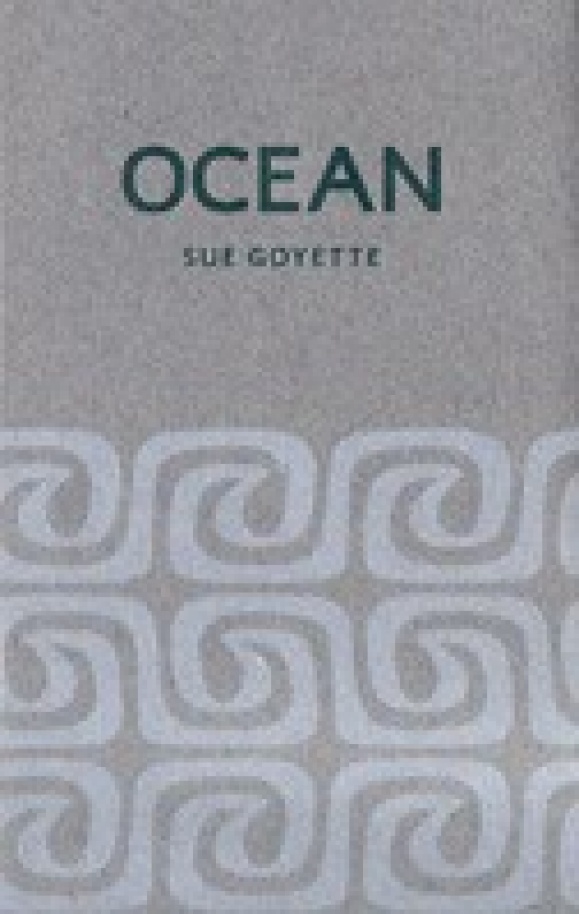 Saturday April 13th was the launch of Sue Goyette's fourth collection of poetry aptly titled Ocean.  Goyette claims that this is her way of reckoning with the environment she has come to love here at home in Nova Scotia.
The launch was held at the Khyber Centre for the Arts in Downtown Halifax adding to the celebratory atmosphere of community that Sue has injected into her own poems, and more specifically her reading for the night.  The launch was preceded by Dalhousie's own creative
writing undergraduate journal Fathom and created a great opportunity for emerging and
established writers to come together in a love of words.
Goyette's launch was not your typical introduction to a new collection of poems however; there was no one giving long introductions of all of her many accomplishments, no one singing her praises, or feeding you their own interpretations of a book no one in the audience has gotten their hands on yet. Rather, it was purely Sue Goyette introducing her audience to her own words by way of a kind of feral performance art. A simple video created by local writer Shandi Mitchell, who was also a reader that night— showcased a silent mirage of various images of ocean and sky on loop as backdrop and lighting for the all white ballroom. Silently all fifteen local writers as well as Goyette's own son and daughter, gathered in a semi circle at the front of the room, as if putting on a stage play. One by one each reader would step forward to the microphone and read by the small light of a headlamp creating what Goyette has deemed her "Ocean Choir". Each reader's voice, followed by a pause of silence as the next reader approached the audience, echoed like wave after wave of the scenes behind them.  While it was easy to get swept up by the stunning video images, Goyette's words are what struck her audience most.
"We wanted pure ocean podcast into our veins but tethered/ while we slept. We wanted death to be a stranger we'd never have to give directions to. We consulted the beekeepers infamous/ for not getting stung but they were in a meeting with the poets. / WE consulted the gamblers but they wanted to see us only to raise us/ ten. Our voices were rarely coming home covered in mud anymore." (Poem 55)
There was a moment of silence after Goyette ended the reading with her own hypnotic voice, allowing the crowd to take in all that they had just witnessed before showing their gratitude with raucous applause. There were mixed reactions when the lights came back on, many faces of happiness, but also many still in their chairs thinking about this unique experience.
The intensity and the truthfulness of Goyette's words, the feeling she evoked in the way the poems were presented, made us all look around the room a little differently afterwards, and allowed us to go out into the ocean air with revived love of our city and for that we are truly grateful.
Sue Goyette's new collection published by Gasperau Press is available at your local independent bookstore ($19.95).
—Jessica Chrisholm