News
»
Go to news main
The face behind the Truro Farmers' Market
Posted by
Stephanie Rogers
on April 10, 2019 in
News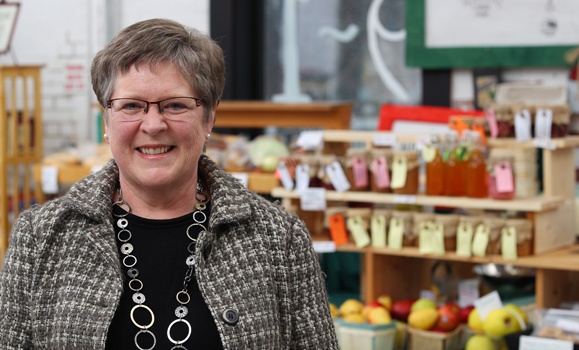 Margaret Ells Congdon (Class of '85)
Every Saturday morning, hundreds of patrons flock to the Truro Farmers' Market to browse and stock up on a variety of local products. From produce to meat, to baked goods to crafts, the Truro Farmers' Market is a bustling hub of quality, locally produced products. Behind the scenes of the Saturday morning bustle is Margaret Ells Congdon (Class of '85) working tirelessly to ensure a positive and seamless experience for both vendors and market-goers.
"I began my position in January 2016," Margaret says. "This role has so many aspects that I am passionate about- local food production, local small business, food security, food waste reduction, agriculture awareness, shopping local, business incubation- and all in a setting where I am able to interact with a great group of people each week."
In 2019, the Truro Farmers' Market will celebrate its 40th anniversary. A not-for-profit cooperative with a 12 member board of directors, the Truro Farmers' Market has seen significant growth over the past number of years. In 2011, what was once the Truro Fire Hall was renovated to become the new, permanent home of the Farmers' Market. With a cozy home for the colder seasons, the Truro Farmers' Market was able to remain open during the winter. The Market continues to remain open every Saturday year round, only closing for two Saturday's during the Christmas holidays.
"I hope to be able to help continue to grow the Truro Farmers' Market and reach new customers, share the importance of choosing high quality food from local sources you trust, and showcase the variety of craft and art products made right here," Margaret explains enthusiastically. "We would like to add online ordering for a mid-week pickup or delivery so that we can get products to people who can't attend the market in person and make it convenient for them to access our vendor products."
In her role as Market Manager, Margaret is responsible for the operational side of Market activities. She accepts applications from vendors, maps and plans for the Saturday Markets, collects vendor fees, oversees the banking and financials as well as promotion and marketing. She oversees the space so that the Market provides the best environment possible for the vendors. On off days, the hall and kitchen are rented for events to other organizations.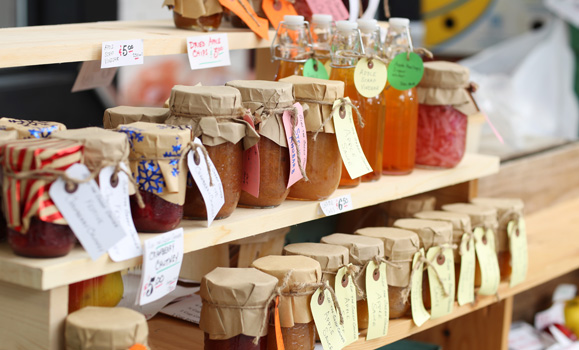 "Farmers markets are so much more than they first appear," Margaret says. "We are a community of primary producers and small business people and we get to connect them, their talents and their high quality products directly to consumers. We have an amazing group of vendors and are supported by fantastic customers."
Growing up on a beef, hog, and vegetable farm in Sheffield Mills in the Annapolis Valley, Margaret is certainly no stranger to agriculture. With farming in her blood, Margaret grew up knowing that she always wanted to be involved in the industry. Following her passion, Margaret attended the AC where she earned a degree in plant protection. Margaret was among the first class to complete four full years on campus, at the then known, Nova Scotia Agricultural College. In 2012, Margaret's daughter, Caitlin, graduated from Dal AC with a degree in plant science. Caitlin was among the first graduating class after the NSAC and Dalhousie merger.
"I feel like Caitlin and I book ended the period of time in AC history," Margaret smiles.
While Margaret's journey in agriculture has certainly been fulfilling, it hasn't always been easy.
"Women in general have many demands; women in agriculture have a unique set of demands that arise from the nature of growing, raising, being at the mercy of nature and market fluctuations and how strong you have to be to produce food in today's climate," Margaret says.
For Margaret, the opportunity to play a small part in connecting producers and people who appreciate the foods and products they have and to proudly point what our farmers have to offer is the most rewarding part.